Tajik senators approve spying on citizens on the Internet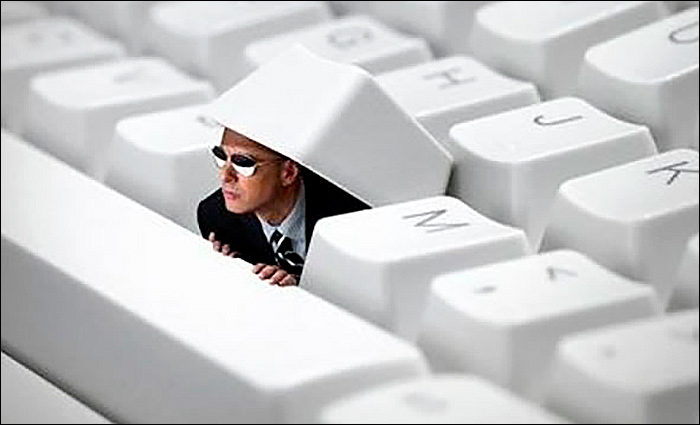 The upper house of the parliament of
Tajikistan
approved on 12 July the initiative of the members of the lower house on authorising law enforcement bodies to receive information about which Internet sites citizens visit,
Asia Plus
agency informs.
The amendments to the law "On Operative and Search Activity" were proposed by the head of the executive apparatus of the president and senator Ozoda Rahmon - the eldest daughter of President Emomali Rahmon.
This became possible after a member of the lower house of the parliament of Tajikistan Jurakhon Majidzoda stated on 7 June that more than 80 percent of the citizens having access to the Internet "visit the so-called undesirable sites belonging to extremist and terrorist organisations." According to him, over three million Tajik citizens have access to the World Wide Web.
The population of this country is a little over 8.6 million. Thus, the deputy claims that 2.4 million people or 35 percent of the country's population are interested in sites of extremists and terrorists. The source of his data had not been revealed. But his statement and proposal to track citizens on the Internet found the full support of other MPs.
The head of the "Civil Initiative of Internet Policy" public fund in Tajikistan, Muhammadi Ibodulloev, called the statement of the MP "a misunderstanding." "Any poll on this topic will prove that it is not so. The number of such users may be about five percent," the head of the fund, active since 2001, believes.
Mr Ibodulloev said that he twice attended press conferences at the Centre for Strategic Studies under the President of Tajikistan "and it was said that more than 80 percent of the young people, who joined the ranks of the Islamic State (as ISIS, ISIL or Daesh is banned in Russia as a terrorist organisation), got there through recruiters who work, in particular, through the Internet."
It seems that the misunderstanding of the MP would have consequences for Internet users of Tajikistan and would lead to an increase in accusations of extremism and terrorism.
Earlier in November 2015, the Tajik parliament approved amendments to the Law on Combating Terrorism allowing state agencies to block access to the Internet and mobile communications during anti-terrorist operations. The State Committee for National Security was fully empowered to restrict access to all types of electronic communication without a court decision, not only in certain areas of counter-terrorism operations, but throughout the country, if necessary.
In 2016, the Government of Tajikistan adopted a decree on censoring television and radio programmes, imposed criminal penalties for insulting the Leader of the Nation - Emomali Rahmon, and in November, the unified switching centre started monitoring the Internet. All incoming and outgoing traffic of the Internet and mobile communication is now passing through this centre which allows special services to directly listen to conversations, control and monitor Internet traffic.