Uzbekistan: former dictator's daughter arrested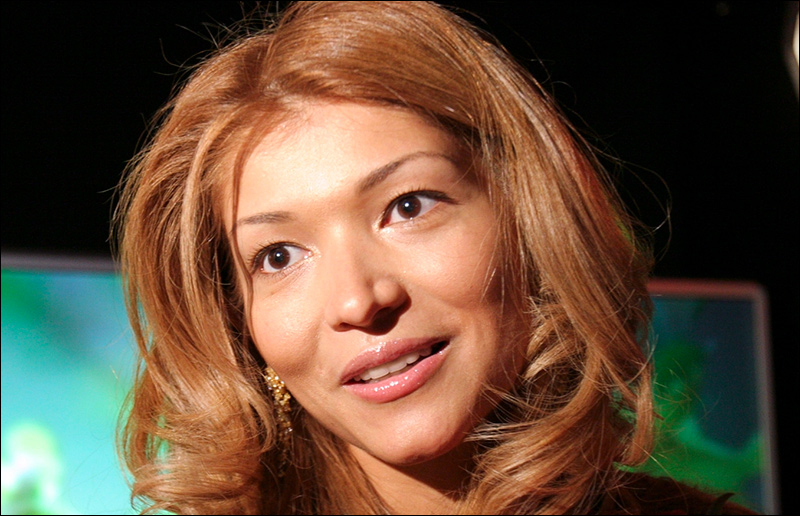 Gulnara Karimova
The eldest daughter of the late
Uzbek
dictator Karimov Gulnara Karimova has been arrested and charged with fraud, concealing foreign currency, violation of the customs legislation, violation of the rules of trade or provision of services, forgery of documents, stamps, seals, forms, their sale or use, legalisation of criminal activity income according to the Criminal Code, the Prosecutor General's Office of Uzbekistan said on 28 July.
Gulnara Karimova sustained her first criminal case in 2013, when she was charged with complicity to a number of crimes in 2001-2013 committed by a criminal group which include tax evasion in the activities of Terra Group LLC, Prime Media LLC, Gamma Promotion LLC, extortion of money, shares of stock and companies, property and other interests of individuals and the state, as well as involvement of 45 national and 16 offshore companies. In August 2015, Karimova was sentenced to five years of restriction of freedom (which is not necessarily imprisonment) by the Tashkent Regional Court.
However, the investigation of the criminal case against Karimova separated into an another proceeding continues. It has not been specified since what date she is under arrest.
The total amount of damage caused by Gulnara Karimova according to two criminal cases estimated at 1 trillion 270 billion 200 million Uzbek soms (around $ 312 mln), 1 billion 651.8 million US dollars, 26.1 million euros.
Last year a son of Gulnara Karimov Islam Karimov Junior in an exclusive interview in 2016 with the BBC "denied recent reports suggesting his mother had died, and accused the Uzbek security services of keeping her in isolation.
According to the investigation materials, the amount of legalised assets of an organised criminal group in the territory of 12 foreign countries was established at 1 billion 394.1 million US dollars, 63.5 million euros, 27.1 million pounds sterling, and 18.5 million Swiss francs:
France - luxury apartments in Paris, Château de Groussay not far from Paris, and a villa in San Tropez, all estimated at 52.5 mln euros;
Germany - 2 mln euros of cash;
Malta - a business jet worth 48.8 mln US dollars;
Switzerland - estimated cash of 777.8 mln US dollars and a villa in Cologny priced at 18.5 mln Swiss francs;
Sweden - 30 mln US dollars of cash;
United Kingdom - 4.2 mln pounds of cash, houses, apartments and villas worth 22.9 mln pounds;
Latvia - cash and shares of stock valued at 16.5 mln US dollars, and an entertainment park in Riga marketed at 9 mln euros;
Ireland - cash and shares of stock worth 300 mln US dollars;
Spain - 82,000 US dollars of cash;
Russia - cash of 6 mln US dollars, a penthouse in Moscow, eight apartments and a house in Rublevka (luxury area near Moscow), a hotel, a house and a land in Yalta (resort town) worth more than two mln US dollars;
Hong-Kong - 67 mln US dollars of cash, a penthouse in The Arch skyscraper worth 15 mln US dollars;
United Arab Emirates - 32 mln US dollars, 31.5 mln US dollars of gold and gold certificates, a penthouse in Dubai, two villas, two hotels worth 67.4 mln US dollars.
The Prosecutor General's Office informs also that decrees of the investigative authorities of Uzbekistan arresting the property of the group have been sent to competent authorities of foreign states. The prosecution authority added that it seeks to establish other assets of the criminal group in order to return them back to Uzbekistan.
Fergana News Agency