Lawyer of former dictator's daughter says his client is in prison, not under domestic arrest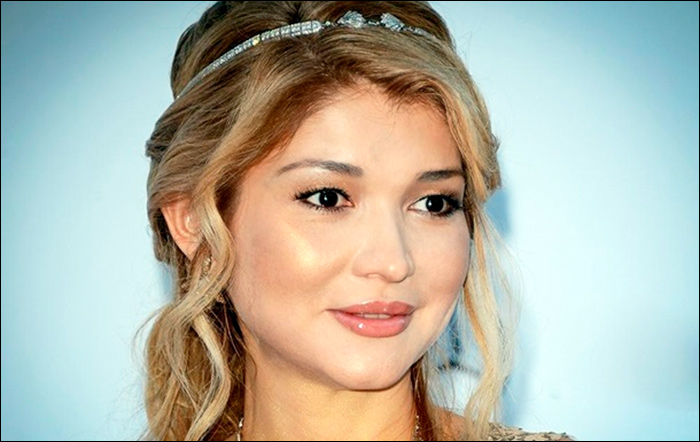 Gulnara Karimova
Grégoire Mangeat, representing Gulnara Karimova in the investigation and the court in Switzerland, confirmed in his communication with Fergana News Agency about his client, the daughter of the late President of Uzbekistan Islam Karimov, is not under domestic arrest, but in the prison.
"I learned three weeks ago that my client was now detained in a jail, but nobody would be able to tell me where exactly," Grégoire Mangeat stated to Fergana.
In July 2012 the Office of the Attorney General of Switzerland started to investigate Gulnara Karimova suspecting her of money laundering, and on 19 September 2012 frozen more than 800 mln Swiss francs (around $910 mln) belonged to few Uzbek citizens associated with their government. But the information that Gulnara Karimova is among suspected became known only in 2014 when the Office of the Attorney General of Switzerland told so. The criminal proceedings triggered similar actions of prosecutors in Sweden and France.
Swiss prosecutors could question Gulnara Karimova in December 2016 in the presence of her court-appointed lawyer Grégoire Mangeat, who stated about "her security is not guaranteed," she was "confined to a small annex at her former house," and about "she is banned from communicating with the outside world, be it her children or her own lawyers," the Wall Street Journal reported in January 2017.
At the same time, the investigation led by Swiss prosecutors continued to study the role of the private bank Lombard Odier in money laundering scheme of the former dictator's daughter, Reuters updated in February 2017.
In August 2015, the US authorities requested a number of countries to freeze $1 bln assets of Gulnara Karimova. In January 2016 it appeared that a head of the Uzbek Ministry of Justice Muzraf Ikramov communicated with the federal judge of New-York Andrew Carter telling about Uzbekistan intends to return the frozen money back. And in April 2016 the US Ministry of Justice named the elder daughter of Islam Karimov as a suspect in bribery and money laundering.
Gulnara Karimova has been arrested and charged with fraud, concealing foreign currency, violation of the customs legislation, violation of the rules of trade or provision of services, forgery of documents, stamps, seals, forms, their sale or use, legalisation of criminal activity income according to the Criminal Code, the Prosecutor General's Office of Uzbekistan said on 28 July.
In August 2015, Karimova was sentenced to five years of restriction of freedom by the Tashkent Regional Court. However, the investigation of the criminal case against Karimova separated into an another proceeding continues. It has not been specified since what date she is under arrest, but it means her domestic arrest changed to a pre-trial detention facility.
Fergana News Agency