Court proceeds Novaya Gazeta journalist for deportation to Uzbekistan
Basmanny district court of Moscow decided to deport Novaya Gazeta journalist Hudoberdi Nurmatov ("Ali Feruz" his journalistic pseudonym), the citizen of Uzbekistan, back and fine him five thousand Russian roubles for violation of the migration law, the Russian Agency of Legal and Judicial Information informs referring to the court.
Nurmatov was earlier denied of asylum in Russia and apprehended near his editorial office. After the court judgement, he was sent to the detention centre for foreign citizens to be deported further. Novaya Gazeta says he would be able to appeal within ten days.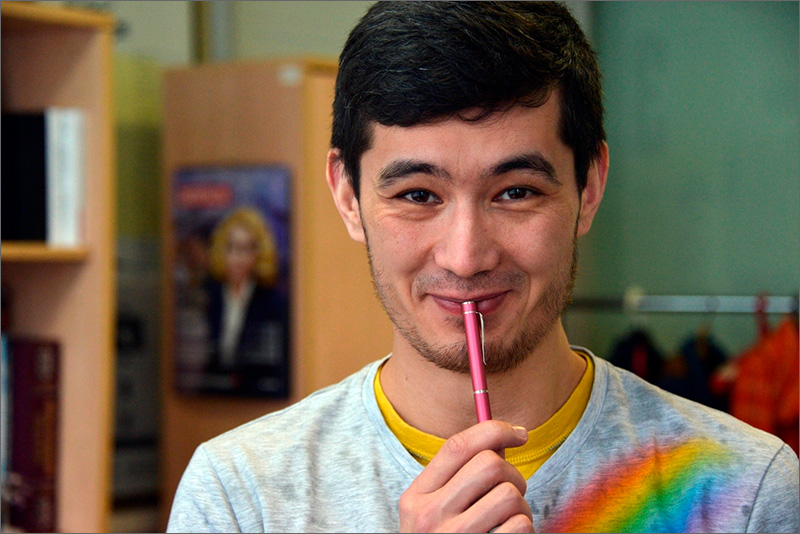 Ali Feruz (Hudoberdi Nurmatov). Photo by Novaya Gazeta

During the trial, Novaya Gazeta journalist Elena Kostyuchenko was allowed to speak as a witness for the case. She told about torture Ali Feruz was subjected in Uzbekistan.
Ministry of Interior officers filed a motion to the judge telling that Ali Feruz has not turned to the migration authorities of Moscow after he had been refused of asylum. Moreover, they stated that "this individual has no [identification] documents and evading from departure," adding that the journalist remains in Russia illegally since 2011.
The journalist was asked by the judge about the reason why he had applied for asylum only in 2014 he explained that when he lost his passport in 2012 he was afraid of going anywhere because he had been passing rehabilitation after the tortures. Ali Feruz also stated in the court that he is innocent, and "has been passing status procedure for three years and now trying to get a temporary asylum."
The journalist said he lawfully remains in Russia. "I wish you to consider that all my relatives are citizens of Russia: sister, mother, brother," he added, "studied at the Russian school, left to Uzbekistan and gained citizenship there, but returned to Russia to continue studies at university."
Ali Feruz (Hudoberdi Nurmatov) was born in Russia, he worked as a journalist in Uzbekistan and its citizen, but was forced to leave the country because of the pressure imposed by the special services. He applied for asylum in Russia because he lost his passport, but when denied the application he was detained by the migration authorities for deportation to Uzbekistan.
Ali Feruz faces persecution and punishment for his journalist activity and sexual orientation if he is deported back to Uzbekistan. Moreover, a diplomatic representative of one of the European country requested the Russian authorities to "legalise" Ali Feruz (which would mean to give him a travel document) in order to accept him, but the Russian migration authority denied such an action.
Fergana News Agency