President of Uzbekistan made himself chief of propaganda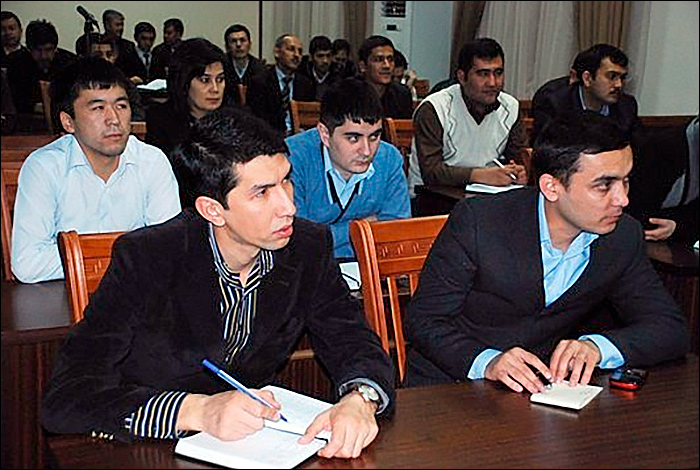 In
Uzbekistan
, the Republican Centre for Spirituality and Enlightenment was created whose main task is propaganda. The centre is headed by the president Shavkat Mirziyoyev by the decision taken on 28 July and published by the presidential press service in the Uzbek language only.
The new structure was created by uniting the Republican Centre for Spirituality and the Scientific and Practical Centre of the National Idea and Ideology.
The centre will be engaged in the propaganda of reforms explaining the people complex geopolitical and ideological processes taking place in the world, conducting an ideological struggle against such threats as terrorism, religious extremism, dogmatism, separatism, human trafficking, drug business and others, Norma.Uz news agency lists. Among the threats was a "mass culture" (in quotation marks).
The objectives of the Centre are also the creation of propaganda "Enlightenment" society, the development and implementation of a system of measures to eliminate internal threats: indifference to the fate of the country, parochialism, clannishness, ignoring family traditions and educating youth.
The Centre should conduct sociological surveys, preserve the historical heritage, customs and traditions of national education, strengthen the environment of religious tolerance, inter-ethnic harmony and so on.
Thus, in Uzbekistan, work was intensified on the psychological and ideological manipulation of the consciousness of the people. Earlier it was reported that in 80 percent of mahallas (communities, quarters) of Uzbekistan, there Councils of mothers-in-law were created with a task to teach the female half of the population the correct, in their opinion, relationship in the family.
Fergana News Agency