Presidential elections in Kyrgyzstan: one candidate demands resignation of prime-minister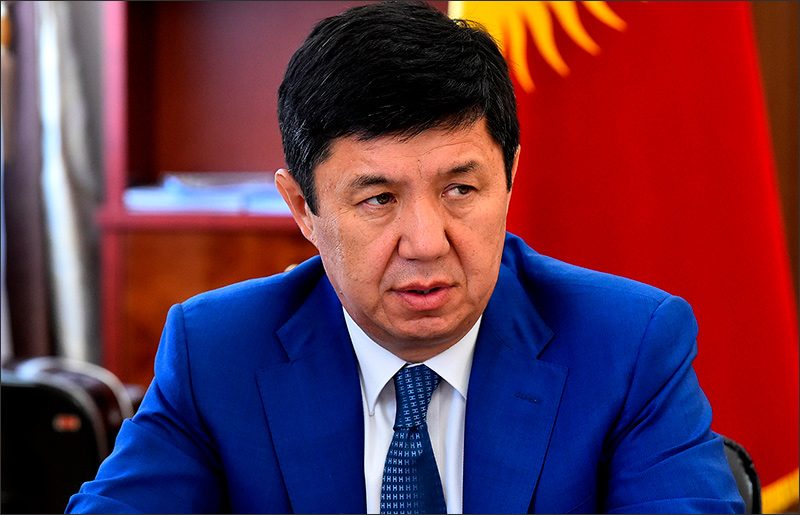 Temir Sariyev
Ak-Shumkar political party leader Temir Sariyev, who is registered as a presidential candidate in Kyrgyzstan, demands Sooronbay Jeenbekov, prime-minister, to resign because he also competes for the highest post.
Sooronbay Jeenbekov, who was nominated by the Social and Democratic Party of Kyrgyzstan (SDPK), is assisted by other leaders of the party, Temir Sariyev insists, in a way that undermines fair play, including before the official start of the campaign. It is known that President incumbent Almazbek Atambayev is a founder of the party.
"Almost every day ministers, governors [heads of provinces], mayors, other heads are called to the office of 'Forum' [President Atambayev's private business office] and forced to work for the candidate of the party in power."
Sariyev is sure that the 'unofficial office' of Sooronbay Jeenbekov, beside prime-minister himself, is run by the deputy chair of SDPK Farid Niyazov and deputy head of the President's Office Ikram Ilmiyanov. Niyazov is also an unpaid adviser of President Atambayev, while Ilmiyanov is a former personal driver of the president incumbent.
Temir Sariyev called on "prosecution authorities, Central Electoral Commission to respond to the facts, according to the law, and to prevent further violations of law. It is necessary that Sooronbay Jeenbekov resigned as a prime-minister and stopped abusing his official position."
He also demanded the Central Electoral Commission to provide equal terms for all candidates meaning the detained Ata-Meken party leader Omurbek Tekebayev: "they must be given a right to pass a Kyrgyz language test. Until they are convicted by the court, they have the right to elect and be elected. This is required by the law. The law must serve everyone equally, independently of our sympathies. It is the people that vote, and none other."
The presidential elections in Kyrgyzstan assigned for 15 October 2017. 59 individuals stated about their ambitions, 11 of them were nominated by political parties. However, a number of contenders constantly falls and is 52 at the moment.
Fergana News Agency