Uzbekistan: Former military officer convicted of espionage granted early release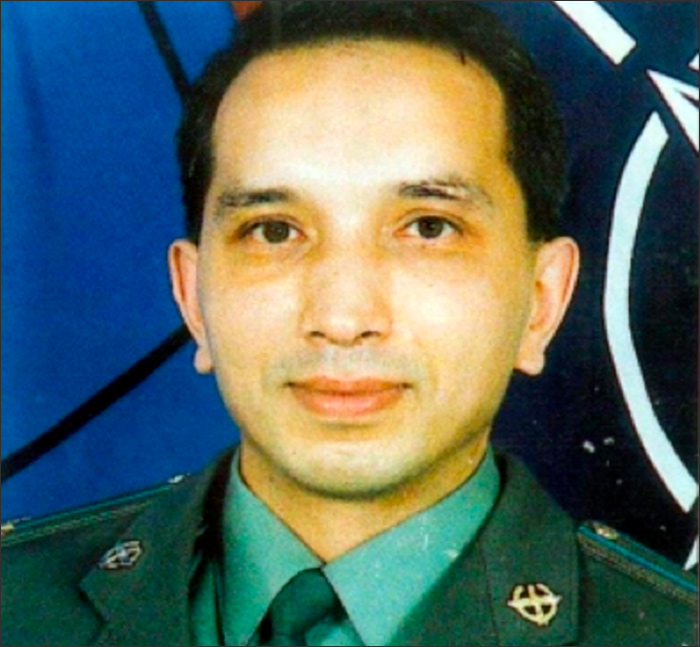 Erkin Musayev
In Uzbekistan, former head of the department for foreign economic relations of the Ministry of Defence Erkin Musayev, who in 2006 was sentenced to 15 years of imprisonment, was released. This was reported on the Facebook page by the head of the "Human Rights in Central Asia" organisation based in Paris, Nadezhda Ataeva.
According to her, in the mid-1990s Musayev took part in a US-funded exchange programme studying English at the US Army Institute of Languages in San Antonio, Texas. In 1997-2001, he represented Uzbekistan at the NATO headquarters in Brussels, then left the civil service and became the head of the "Border Management in Central Asia" project of the United Nations Development Programme.
He was detained on 31 January 2006 by border guards at the Tashkent airport after allegedly finding a disk with "state secrets" in his belongings. Musayev himself wrote to his father that the evidence was planted to him during the search. His mother told the UN Human Rights Committee that no procedural standards were observed during the search. As a result of tortures in detention, Musayev sustained brutal beatings on the head, chest and feet, and his jaw was broken. No one was allowed to see him for two months, including his lawyer.
Initially, Musayev was charged with treason and disclosure of state secrets. On 13 June 2006, a military court in Tashkent sentenced him to 15 years in prison. The next day he was charged with abuse of authority and negligence which added one more year. Later, in another case, where he initially was a witness, Musayev was further sentenced to another four years in addition to the original term. As a result, his imprisonment was to expire on 1 February 2026.
Musayev's relatives had informed journalists and employees of the US Embassy that he was subjected to continuous tortures. In 2007, Musayev was transferred to the Tashkent headquarters of the National Security Service to testify against four border guards who were accused of espionage. Musayev refused to give false testimony and was so severely beaten that he had to be hospitalised with a serious loss of blood.
During the third trial, relatives reported a deterioration in Musayev's health status. In 2008, his wife said that he was in critical condition, and during one of the recent visits she became aware that as a result of the brutal beating his face was disfigured beyond recognition.
In May 2008, the UN Working Group on Arbitrary Detention acknowledged the deprivation of freedom for Musayev as arbitrary and contrary to a number of international treaties Uzbekistan adheres. By February 2011, the authorities transferred Musayev to a strict-security prison in Navoi region; he had signs of burns and injuries on his body. In June 2012, the UN Human Rights Committee also recognised the violation of articles 7, 9 and 14 of the International Covenant on Civil and Political Rights (ICCPR) by the Uzbek government, urging the authorities to provide Musayev with effective legal protection.