Uzbekistan reduces taxes on imports of flour, oil and meat since 1 September
The presidential decree, signed on 15 August 2017, reduces customs duties and excises on imports of flour, butter, meat, while cancelling taxation for some other products since 1 September.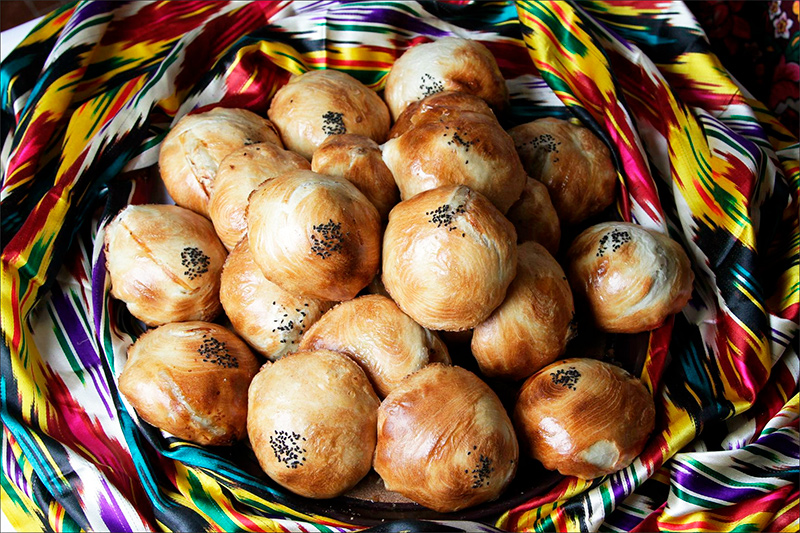 Samsa, the popular snack in Uzbekistan, must become cheaper. Photo by Allgotours.com

According to the document, Uzbekistan introduces a zero rate of customs duty on butter, soybean and sunflower oils, seeds (potatoes, wheat, meslin, rye, barley, oats, corn, grain sorghum, buckwheat, millet, soybeans, flax, sunflower and others), rye flour, cereals and coarse wheat flour, cane sugar, cocoa beans, raw materials used in pharmaceuticals, as well as some products for animal feeding.
Since 1 September, meat and edible meat by-products, poultry fat, pork fat, wheat flour and other products used for animal feeding are not subject to excise taxation.
Cattle meat, pork, pork fat, poultry fat and other edible meat by-products, coffee, wheat flour, cane sugar will meet reduced customs duty rates. Excise tax rates are also applicable for sunflower oil, cane sugar and coffee.
By reducing or eliminating these taxes, the Uzbek government hopes to stimulate Uzbek food producers (as the cost of production decreases) and slow the price increase in the domestic consumer market.
Fergana News Agency