Kazakhstan court acquits Orthodox priest praying in mountains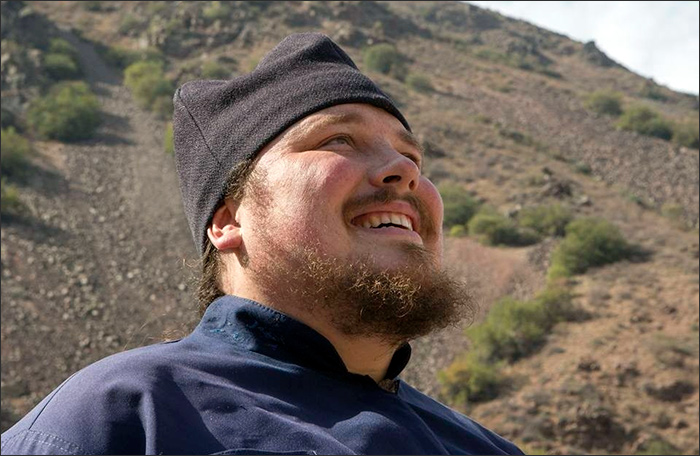 Vladimir Vorontsov
In the evening of 23 August 2017, the judge of the Merken district court (Zhambyl region of Kazakhstan), Ayman Akhmetova ruled on the case of the rector of the parish of the Nativity of the Most Holy Mother of God Church, Vladimir Vorontsov, who was accused of conducting prayer services in the places not fit for purpose - in the mountains.
However, the law regulating religious activity does not say anything about nature at all, it states that "it is not allowed to conduct (perform) divine services, religious rituals, ceremonies and (or) assemblies, and also to carry out missionary activity in the territory and in buildings" listing a number of such territories and buildings.
The judge concluded Vladimir Vorontsov committed no offence and stopped the criminal proceedings against him.
Obviously, this case has a wide coverage in Kazakhstan and Russia, who unambiguously supported Father Vladimir.
The media wave overwhelmed Vorontsov himself:
"Gentlemen! God knows I did not make any noise. I did not call newspapers. I just told my friends about what happened to me. I have nothing to do with the uproar. I take all measures to reconcile people to avoid nationalistic attacks. I believe that the truth is on my side, the court will justify me. You do not need to blow this story up further. I declare that there is no persecution of Orthodox Christians in Kazakhstan. My case is single. This is a mistake. Everything will be all right. I am sent here these links. What can I do about it? Please, do not get heated up!" he wrote on his Facebook page.
In Kazakhstan, only in isolated cases (usually after filing complaints with the UN Human Rights Committee) courts issue decisions in favor of religious associations or individual participants accused of violating the Law on Religion. And very often such accusations are no less absurd, as in the case of a priest from the Zhambyl region. Confirmation is the next attempt to "press" on the influential Protestant church "New Life": in the east-Kazakhstan city of Ust-Kamenogorsk, the pastor Vitaly Zatolokin is held to account. He is charged with performing religious activity outside the church, at a recreation centre, where he was with relatives and friends.
"This is not a religious union performed, and the unknown singer performed a song there with the words: "God, Lord" and so on. Two such words were heard there, but they accuse the entire religious association. Although there were different people in the group of holidaymakers, not only the members of this association, although they were also on holiday at that moment, there were different people, even non-believers. At the same time, the police did not identify and interview the singer herself, who performed this song," the lawyer of the Madina Nam Church says to Azattyq Radio.
On this basis, authorities can suspend the activities of a religious association.
Fergana News Agency