Atheist in Kazakhstan escapes prosecution
A human rights activist and journalist from the city of Ridder in Kazakhstan, Alexander Kharlamov received a decision terminating criminal proceedings against him under the "raising religious discord" charge.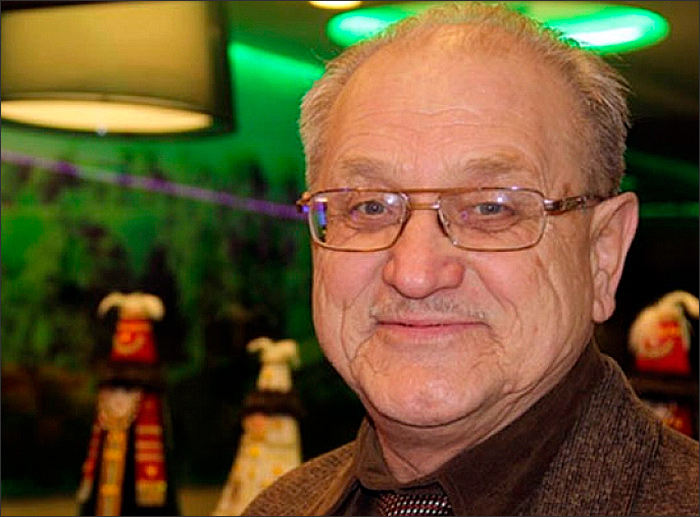 Alexander Kharlamov
For the head of the human rights "Secret Service" agency, it is a second time when the authorities accuse him under such a charge. Both times his thoughts on religion and atheism, first laid out in social networks, then published in the form of a brochure, become the basis for the prosecution.
The second time a search was carried out in Kharlamov's apartment became the reason for criminal proceedings on 3 February 2017. Policemen found three memory cards, a computer and 83 copies of the "The Most Great Book" pamphlet he had written and published himself. In it, Alexander Kharlamov, a self-proclaimed follower of "scientific Christianity," pondered extensively on the theme of world religions and challenged religious dogmas, offering scientific explanations for certain events described in the Bible. Not long before the search Ridder atheist presented this brochure send some copies to municipal and prosecution authorities.
The resolution, dated 9 August 2017, states that the criminal proceedings terminated "in connection with the absence of a crime in the actions." Now Alexander Kharlamov insists on his rehabilitation and intends to collect moral damage from the investigation bodies. He also demands to return his computer, memory cards and copies of the brochure.
In 2013, after the publication of Kharlamov's atheistic views on the Internet, the authorities detained him for six months. The arrest of the Ridder human rights activist caused a sharp reaction abroad, in particular, the US Commission on Freedom of Religion demanded his immediate release. Western media have devoted several dozens of publications to this incident, stressing attention to the inconsistency of the actions of the Kazakh authorities: on the one hand, the persecuting supporters of non-traditional religions for this country, on the other, having an atheistic worldview.
This time the authorities took a half-hearted decision releasing Alexander Kharlamov by the return of the criminal case for an additional investigation. But a few months later they safely lost it. Until now, the journalist and human rights activist, who is on a written promise not to leave, can not obtain any confirmation of his status from the law enforcement authorities.