Lola Karimova-Tillyaeva resigns as Ambassador of Uzbekistan to UNESCO
The youngest daughter of the first president of Uzbekistan, Lola Karimova-Tillyaeva, 39, quits as permanent representative of the republic to UNESCO. She stated about it on 28 August speaking at the international "Central Asian Renaissance in the History of World Civilisation" conference in Samarkand, TASS reported.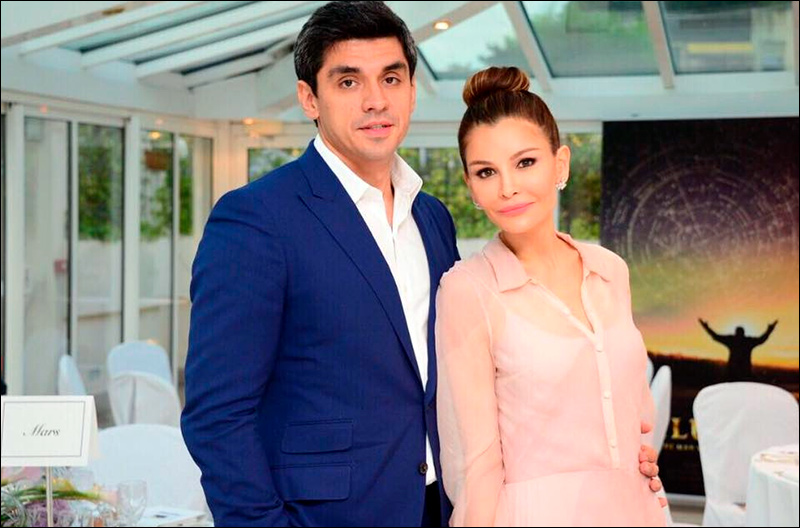 Lola Karimova-Tillyaeva with her husband. Photos from her Facebook page

"In the near future, I plan to step down as ambassador to concentrate on the family, my personal tasks and projects implemented by the Islam Karimov Foundation, as well as other creative, charitable and cultural projects," Karimova-Tillyaeva said.
As "Vanity Fair" told on 10 July, Lola Karimova-Tillyaeva lives with her family in Los Angeles, where she opened one of her boutique network, but works mostly in Paris. Her husband, Timur Tillyaev, owns a whole network of companies related to export-import operations.
The website of the Ministry of Foreign Affairs of Uzbekistan represents her as Lola Tillyaeva for some time. She heads the Gymnastics Federation of Uzbekistan, the chair of the Board of Trustees of the Republican Public Children's "Sen Yolg'iz Emassan" ("You are not an orphan") Fund, the honorary president of the Asian Gymnastics Union, one of the richest people in Switzerland and a socialite.
Earlier, Fergana drew attention to the fact that the youngest daughter of Islam Karimov seemed to repeat all the initiatives of the elder - 45-year-old Gulnara Karimova. At present, Gulnara Karimova is in detention and will face criminal charges in Uzbekistan. According to the Uzbek Prosecutor General's Office, the total amount of damage Karimova inflicted on the interests of the state and citizens amounts to around $ 2 billion at the official exchange rate (or $ 966.1 million at the black market rate on 28 July).
Additionally, the number of legalised assets of a criminal group associated with Gulnara Karimova includes $ 1.5 billion of assets found in 12 countries.
According to confidential sources of Fergana close to the governmental structures of Uzbekistan, the relatives of the late president of the country are gradually losing their former shadow influence and public positions. Tatiana Karimova, the widow of Islam Karimov, is in the "honourable exile" in Kuvasai - her hometown in the Fergana Valley. The youngest daughter Lola and her husband Timur Tillyaev in the very near future can lose their substantial business inside the republic.
Fergana News Agency