Wearing Muslim headscarves forbidden while visiting registrars and schools in Tajikistan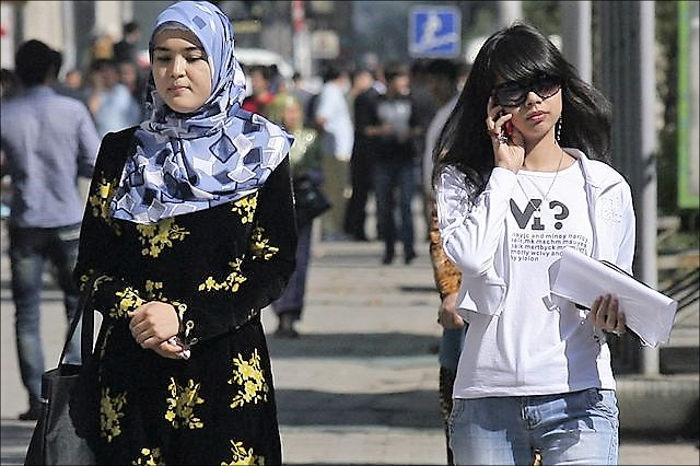 Civil registration offices of
Tajikistan
warn citizens that the appearance of women and girls in hijabs and satra (Muslim headscarf) is prohibited in the registrar offices. Such a warning appeared in the texts of invitations to the marriage ceremony, which registrars hand to young couples.
"Women and girls in hijabs and satra are forbidden to enter the building of Dushanbe registry office under Part 5 of Article 10 of the law "On the Regulation of Traditions and Rites." Newlyweds should arrive at the registry office with no more than on four cars," an invitation to young people who must register their marriage on 10 September says, Asia-Plus news agency reports.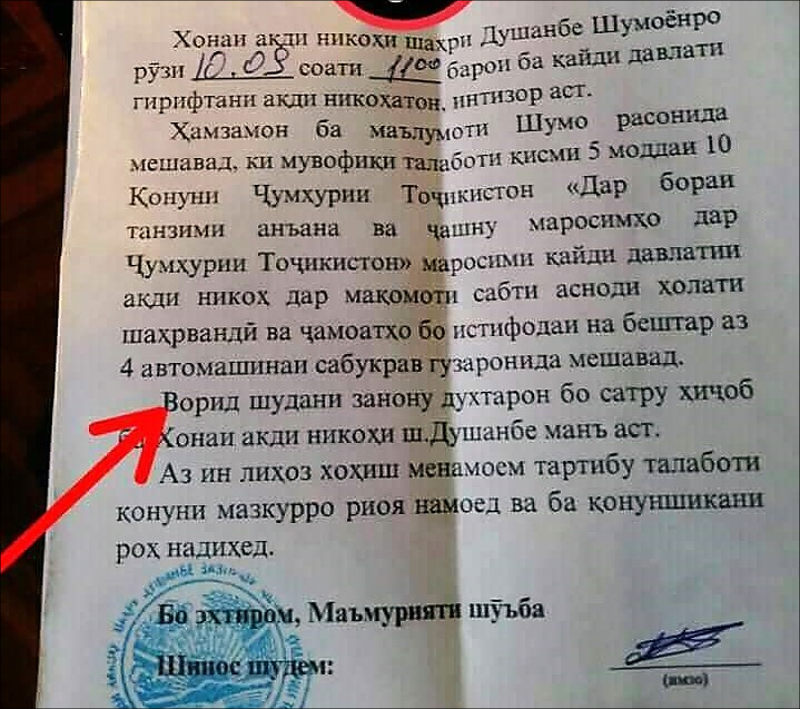 An invitation for a wedding in which young people are warned about the prohibition of the appearance in the registry office of women in Muslim headscarves

On 30 August amendments to the law "On the Regulation of Traditions and Rites" came into force according to which "individuals and legal entities are required to protect elements of national culture, including the state language and national clothing." A new Article 14 of the law obliges citizens to wear Tajik national clothes for weddings and other celebrations.
Although this restriction applies only to festivities and does not affect everyday life, while announcements appeared even in kindergartens and schools. Some parents were also warned about it verbally. "Tomorrow, on 1 September, schools will have commissions that will check the attendance of students, so we were instructed not to let women in hijabs enter the school," one of Dushanbe residents reports.