Visiting and photographing a monument to Islam Karimov in Tashkent is not allowed
Uzbekistan these days recalls its first president, who passed away one year ago. The country erects monuments honouring the former leader. However, visiting and photographing these objects is somehow limited - they immediately became "classified."
The authorities opened the monument to Islam Karimov in Tashkent on 31 August. On 2 September, they unveiled the monument in Samarkand (near the famous Registan Square) and the memorial complex dedicated to the first president of Uzbekistan (in the cemetery near the Khazrati Khizr Mosque).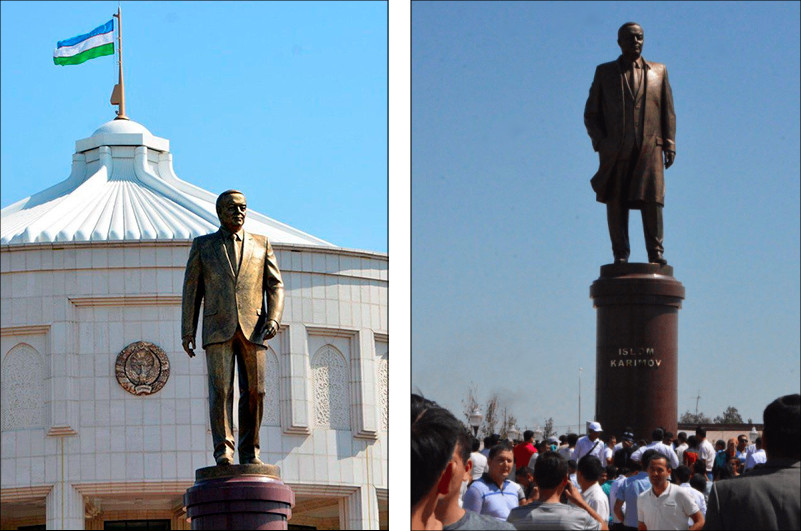 Monuments of Karimov in Tashkent (left) and Samarkand (on the right, photo by Uzlife.uz)

"The entrance is open to the monument in Registan, and you can shoot there. And the memorial complex is a real mausoleum, comparable with located nearby ancient mausoleums in the cemetery of Shah-i-Zinda in luxury. Inside the mausoleum, it is strictly forbidden to photograph," a resident of Samarkand told Fergana, who visited the complex on Saturday. Reason for the ban is unknown.
At the same time, it is simply not allowed to approach the monument in the centre of Tashkent for ordinary visitors. A fence restricts the territory. The guard said that the statue would officially open next year.
"How? Will we wait a year?" A resident of Tashkent, a famous photographer Umida Akhmedova asks the policeman. "No, five months. The museum and monument will be opened on 30 January 2018, on the 80th birthday of Islam Karimov," the officer replied.
As it turned out, only official organisations can lay wreaths. Visitors can enter the territory of the former residence of Islam Karimov, where the monument is, according to previously agreed lists.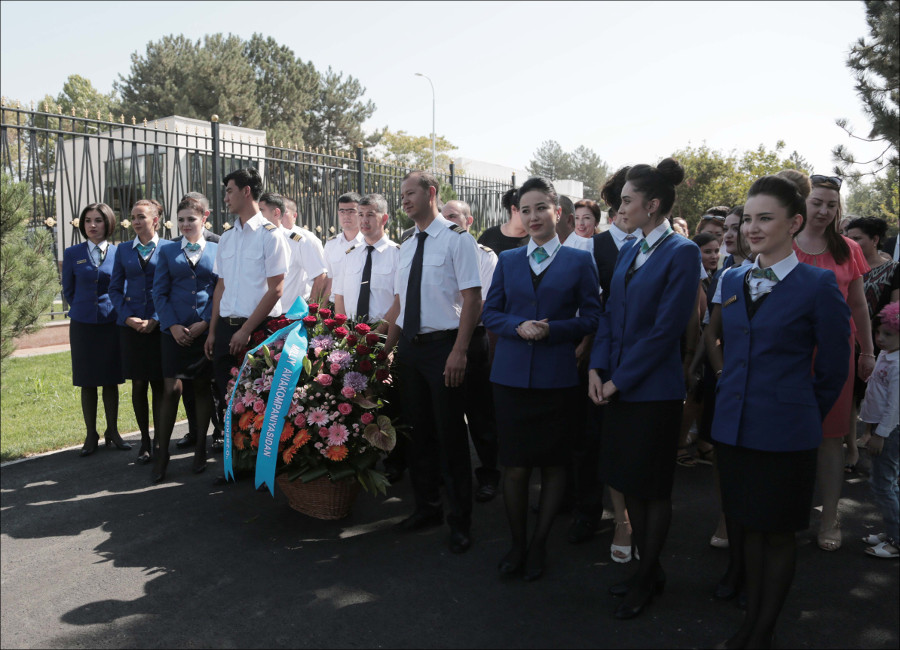 The Uzbek Airlines staff pay tribute to the late president's memory. Photos by Umida Ahmedova

It is well known both to tourists and residents of the city about bans on shooting photos in Tashkent.
Международное информационное агентство «Фергана»