Interpol wants Uzbek opposition leader no more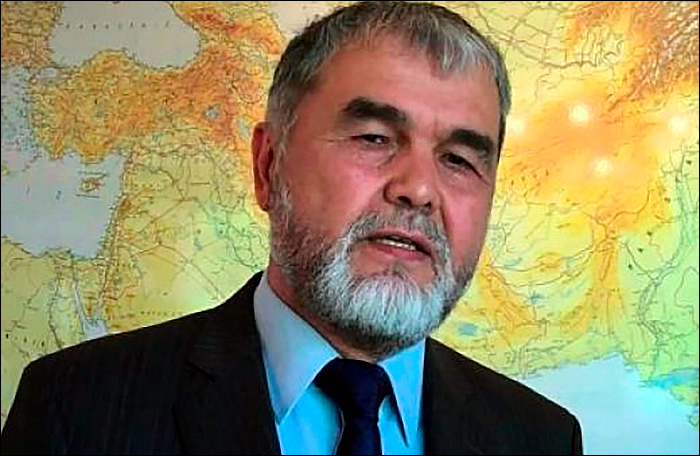 Muhammad Salih
The names of the leader of the Uzbek opposition Muhammad Salih (Salay Madaminov) and his brother Maksud Bekzhan, presumably, removed from the list of wanted by Interpol. Salih himself informed BBC about it, adding that he is waiting for official notification from Interpol. In fact, the search of the name of opposition leader on the website of Interpol today gives a zero result.
Muhammad Salih is a well-known Uzbek dissident, writer, poet, political migrant, lives in Turkey. In 1990, he founded the opposition Erk Democratic Party. Being the only rival of Islam Karimov during the presidential election in December 1991, he gained 12.7 percent of the vote according to official figures. In 1993 he was arrested for "high treason." When he was released under pressure from the world community under a written statement not to leave Tashkent, he fled to Turkey.
In 1999, Uzbek authorities accused Salih of organising an assassination attempt against President Islam Karimov in February 1999. Then Salih was sentenced to 15 and a half years' of imprisonment in absentia.
In 2001, at the request of the Uzbek authorities, Czech authorities arrested him at Prague airport and placed in Pankrác prison. The Uzbek authorities wanted to obtain the extradition of Salih from the Czech authorities, but under international pressure, Salih was released and admitted to the presidential palace in Prague.
All documents provided by the Uzbek side as accusations against Salih were recognised by the Prague court as biased and unfounded.
In 2011, Salih led the People's Movement of Uzbekistan (NDU) - the largest opposition association of natives of Uzbekistan.
In February 2017, the Uzbek authorities released brother of Salih, Muhammad Bekzhan (Bekzhanov), who had been imprisoned since 1999 charged with involvement in the explosions in Tashkent, which started at the beginning of the same year. Together with Muhammad Bekzhan two more of his brothers were convicted: Rashid was given 12 years of imprisonment, Kamil - ten. The authorities amnestied Kamil Bekzhan in 2003, Rashid was released almost a month after the term had expired.