Human rights defenders won case over property of Azimzhan Askarov
On 5 September, Judge Narmyrzayev of the Bazar-Korgon District Court of the Jalal-Abad province of Kyrgyzstan decided to release the house of Azimzhan Askarov from arrest, human rights Golos.Kg news website informs.
The lawyer of Bir Duino Valeryan Vahitov defended the property of Askarov, where his wife Hadicha lives at present, insisting that the Prosecutor's Office of Bazar-Korgon District illegally arrested the house of Askarov, thus violating the requirements of Part 4 of Article 119 of the Criminal Procedure Code of the Kyrgyz Republic, which established that "the arrest can not be imposed on the property specified in the List of Property, not subject to confiscation on the verdict of the court."
During the trial, the lawyer found out that the authorities had violated procedural norms while arresting the house of the human rights activist: the decision of the prosecutor's office investigator contain no protocol, which is obligatory during the arrest of the property, and the address of the house is indicated wrongly.
During the hearing on 5 September, the Prosecutor's Office admitted it had violated the procedure. At the same time, Hadicha, wife of Askarov, presented the evidence to prove she is not divorced with her husband by the demand of the court.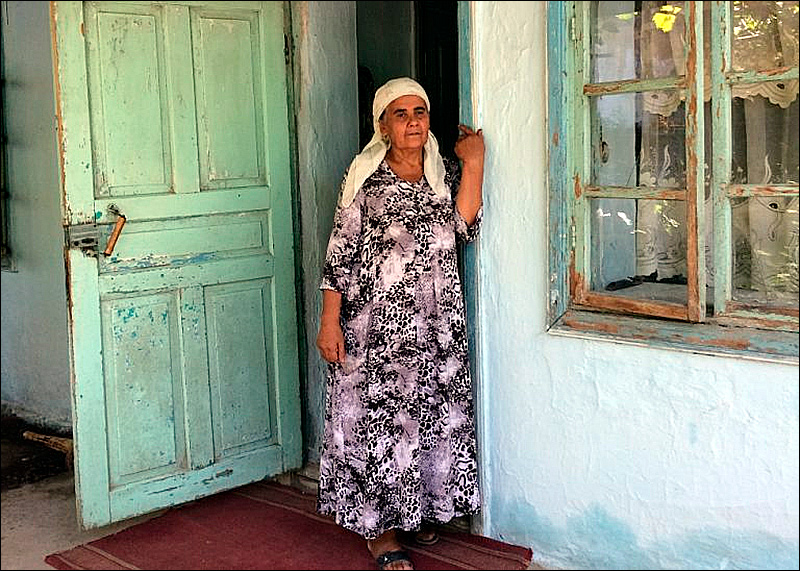 Azimzhan and Hadicha Askarova can now feel relieved over the house. Photo by Golos.Kg

The law enforcement authorities detained the well-known human rights activist and journalist Azimzhan Askarov (ethnic Uzbek) on 16 June 2010 to question him about riots led to a death of the police officer. After the night at the police station, the investigators formally charged him with organising mass riots, calling for the overthrow of power and inciting ethnic hatred.
Subsequently, all judicial levels confirmed the human rights activist is guilty of all charges and the murder of the police officer and sentenced him to life imprisonment despite the absence of any evidence against him and the proof of torture during his confinement in detention facilities.
In April 2016, the UN Human Rights Committee called on Kyrgyzstan to release Azimzhan Askarov and to annul the decision to convict him. The Supreme Court of Kyrgyzstan instead of implementing the recommendations of the UN Committee decided to send the criminal case of Askarov for a new examination; as a result, the court upheld the life sentence again.
Azimzhan Askarov is a prisoner of conscience. Human Rights Watch, Reporters Without Borders, People In Need, the Committee to Protect Journalists, and Amnesty International, celebrity stars like Martin Sheen demanded to release him immediately.
International awards like Homo Homini Award (2011) of the People In Need, CPJ International Press Freedom Award (2012), and 2014 Human Rights Defender of the U.S. Department of State recognised the contribution of Askarov into the protection of human rights and freedoms.