Iraqi army keeps wives and children of IS fighters from Central Asia and other countries in Mosul prison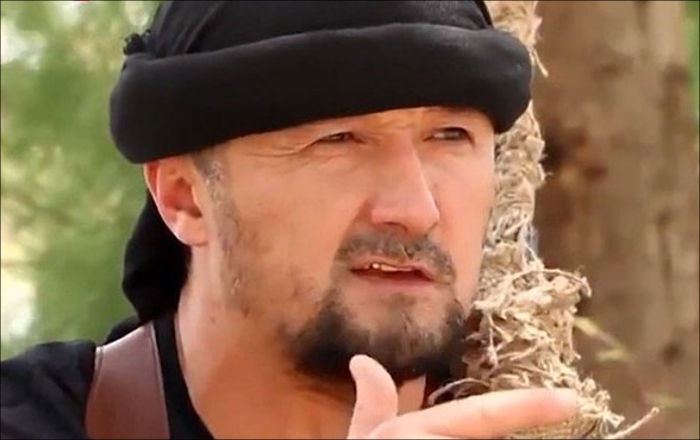 The most famous IS fighter from Tajikistan is Gulmurod Halimov, the killing of whom Russian military recently announced
More than 1,400 wives and children of "Islamic state" (as Islamic State, IS, ISIL or Daesh is banned in Russia as a terrorist organisation) militants mostly from Azerbaijan, Russia,
Tajikistan
and
Turkey
, including few from Germany, France, and some Asian nationalities since the end of August are in prison in the south of Mosul, Reuters exclusively reports. According to Iraqi authorities and international humanitarian organisations, these women and children surrendered to the Kurdish "Peshmerga" (militant formations in Iraqi Kurdistan) near Tal-Afar, together with their husbands - IS militants. Kurds detained dozens of men, while transferring women and children to Iraqi troops.
"We are holding the Daesh [IS] families under tight security measures and waiting for government orders on how to deal with them," said Army Colonel Ahmed al-Taie from Mosul's Nineveh operation command. "We treat them well. They are families of tough criminals who killed innocents in cold blood, but when we interrogated them we discovered that almost all of them were mislead by a vicious Daesh propaganda," he said.
It appears that most of the detainees have no documents and now the Iraqi authorities are trying to verify their identity through diplomatic channels to return them to their homeland, the Iraqi security officer said to Reuters. "We can't keep this number in our custody for a long time," he said.
The Tajik authorities intend to return the wives and children of former IG fighters to the country, a source in the Prosecutor General's Office told Ozodi Radio (the Tajik service of Radio Liberty). According to the source, they are studying the experience of Kazakhstan - special groups are helping to return the homeless families of the IS militants to their country. Members of these groups travel to Syria and Iraq and establish the identities of their citizens there.
Tajik law enforcement officials said that while they can not get in touch with the Iraqi authorities, they are cooperating with the Russian Embassy in Iraq to identify the Tajik orphans in the Baghdad orphanage. The search for relatives of children from the Baghdad shelter has not yet been successful, Ozodi Radio informs.
According to the Tajik authorities currently, there were more than 250 Tajik children in combat zones in Syria and Iraq. A recent report by the Government of Tajikistan, submitted to the UN Refugee Agency, reveals 234 families or about 840 people from Tajikistan resided in the conflict zones. Among them - 309 men, 279 women, 110 girls and 142 boys. Over the past two years, the Tajik authorities have been able to remove 19 families or 61 people from the war zones, including 21 girls and 20 boys. Any information on children in the territories under the control of the IS is complicated to obtain, so their fates remain unknown. In total, over 1,150 citizens of Tajikistan have left to Syria and Iraq in recent years to join the IS. At least 300 of them died during the battle.
The Norwegian Refugee Council supporting the 541 women and their children, said Iraq "must swiftly move to clarify its future plans for these individuals".
Aid workers and the Iraqi authorities are worried about tensions between Iraqis, who lost their homes and families of IS fighters also living in the camp fearing revenge, Reuters reports.