Uzbek community in south of Kyrgyzstan is again tool for manipulating elections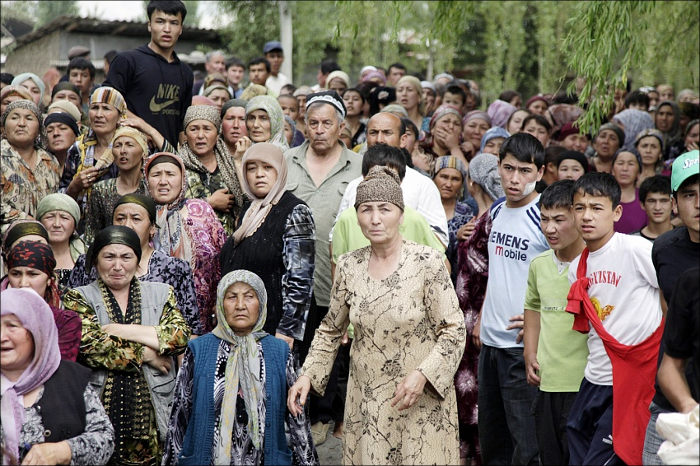 The President's Office of
Kyrgyzstan
gave direct instructions to local officials in Osh and Jalal-Abad regions of the country to use ethnic Uzbeks for falsifications in presidential elections on 15 October this year.
Fergana
learned about this from its informed sources.
The Uzbek community of Kyrgyzstan feels depressed since the summer of 2010 when an ethnic conflict erupted in the south of the republic. Subsequently, the Uzbek minority, compactly residing in the southern regions of Kyrgyzstan, has already become an instrument for falsifying elections in favour of a candidate from the party of power.
In addition to Fergana sources telling us about forcing Uzbeks to vote for the "right" candidate, there are others directly or indirectly confirming this information. For example, an independent journalist from Kyrgyzstan living in the US Bermet Bukasheva lists some facts on Facebook:
"In Osh, an administrative resource uses the Uzbek population for the forthcoming electoral fraud, taking advantage of the fact that Uzbeks do not want more problems and will obediently agree. They brought in all schools with the Uzbek language of instruction to fill out "Form 2", according to which a person applies to vote not in his district. Hundreds of applications. Teachers ordered that ten people each provided. For intimidation cops allocated in mahallas. If, for example, 1,000 voters in one mahalla in the list for the registration, there will be 2,000 votes with the "Form 2". Domkoms [neighbourhood committee], aksakals [elderly local community leaders], directors of schools of Uzbek language of instruction work for this. It is all for Sooronbay Sharipovich [Jeenbekov - presidential candidate], of course.
Another candidate, Babanov, gave one million [Kyrgyz soms - around $ 14,600] for each large district, for the youngsters, the so-called brotherhood. And they are fussing there, campaigning for him. That's it.
Friends from Osh sending to me information - Uzbeks, who themselves are afraid to exhibit it for obvious reasons."
Responding to the post of Bermet in the comments, human rights defender Dinara Oshurahunova points out that, unfortunately, it is very difficult to verify the use of administrative resources:
"The administrative resource is very difficult to identify if there are no names or at least the status of the person or body that applies it. Who put the forms in Uzbek schools [schools with the Uzbek language of instruction]? Can we at least identify these people? The same happens not only in the Osh region. When we ask for at least some details, everyone refuses or denies the presence of pressure. But if this is all anonymous, and they say that they would not be mentioned anywhere, they may give details. And then it would be possible to identify these administrative resource abusers and demand to stop."