Russian human rights activists claim violations of Tajik migrants' rights after a fight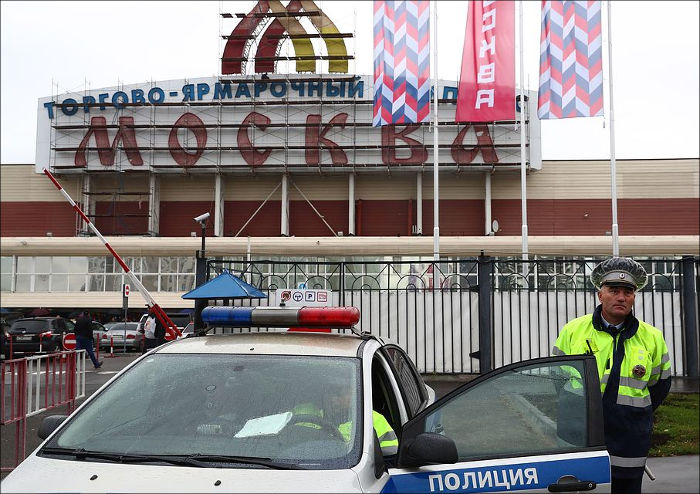 The Council for Civil Society and Human Rights under the President of Russia (HRC) asked the Ministry of Internal Affairs to investigate the beating of a Tajik citizen in the shopping centre "Moskva" in Lublino and subsequent mass arrests of citizens of that republic, TASS reports citing Yevgeny Bobrov, vice chair of HRC.
The member of the Public Monitoring Commission (ONK) of Moscow Denis Nabiullin told the news agency, human rights activists inspected the Lublino police department to observe the rights of detained Tajik citizens, "during the check, violations of the rights of detainees were revealed. OVD [district police station] is overcrowded, 22 people are kept there for a day provided with no food. Also, we found another 20 Tajik nationals brought to OVD, who are not incarcerated and just kept in the lobby of the police department."
According to him, some detainees claim that they had nothing to do with the incident at the "Moskva" shopping centre, but were detained in the "Sadovod" market, where they worked as sellers. "They say that the police arrested them simply because they had a passport of Tajikistan," Nabiullin said.
He also said that members of ONK were not allowed to OVD for 30 minutes, "although according to the federal law, members of ONK have the right to enter the police department freely." According to Nabiullin, the responsible duty officer of the district station did not come to the police department to ensure unhindered passage for the commission members.
On 20 September, the guards of the "Moskva" shopping centre had severely beaten 27-year-old Tajik citizen, Navruz Zikirov, who was hospitalised in critical condition and later diagnosed having brain concussion and other injuries and bruises. By that time, around 150 ethnic Tajiks had gathered in the shopping venue demanded a meeting with the leadership of a private security organisation operating in the centre.
The timely arrival of the police prevented a mass brawl and resulted in the detention of both employees of the security company and several dozen migrants. The Moscow police started two separate criminal proceedings basing on the fact of fights between the guards of the "Moscow" shopping centre and labour migrants from Tajikistan under Articles 116 (beatings) and 213 (hooliganism) of the Russian Criminal Code.