Journalist in Kyrgyzstan who 'insulted' Islam appeals his imprisonment
On 29 September, Bishkek City Court reduced the sentence incarcerating journalist Zulpukar Sapanov downgrading it to two years conditionally, however still finding him guilty of "inciting inter-religious hostility". The court released Sapanov out of custody right in the courtroom, 24.kg news agency reports.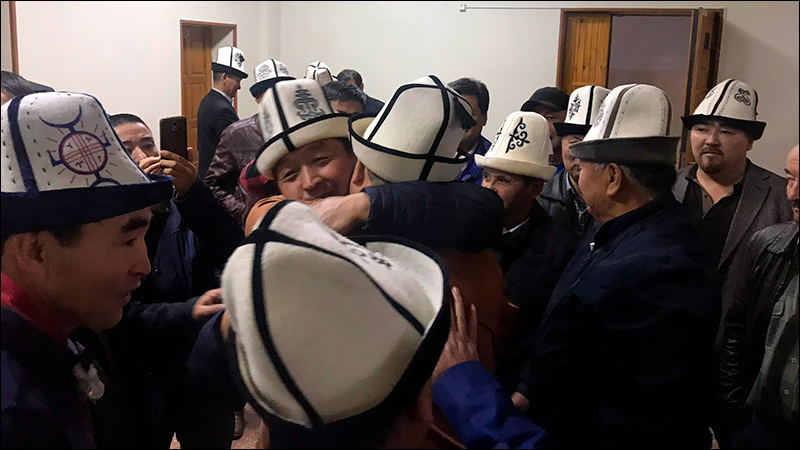 Photo from the site Kloop.Kg news website

On 12 September, the District Court in Bishkek sentenced journalist Zulpukar Sapanov to four years in prison finding him guilty of "inciting inter-religious hostility". Sapanov wrote and published the "Kydyr sanjyrasy" (literal translation - "Genealogy of the forefather Kydyr") book in which the author merely noted that once in the ancient times the Kyrgyz were not Muslims.
The author published his research last summer. During the trial, Sapanov said that he expressed his own opinion in his work and just wondered: "maybe the mythological sage Kydyr is the true God, and Allah is Satan?"
Sapanov insists that he conducted scrupulous research into the pagan beliefs of the Kyrgyz, studied the Koran, the Bible and Torah, and believes that the clergy in Kyrgyzstan are imposing alien faith to people.
Several newspapers published excerpts from the book attracting the attention of religious figures. Right after this some theologians and politicians, declaring their piety on occasion, appealed to the Prosecutor General's Office and the State Committee for National Security (GKNB) stating that the book "Kydyr sanjyrasy" poses a threat to Muslims."