MTS once again stopped working in Turkmenistan
Since 29 September, MTS ("Mobile TeleSystems"), the Russian mobile operator, has ceased its activity in Turkmenistan, ANT ("Alternative News of Turkmenistan") reports. The reason for it is the expiry of the license issued to MTS.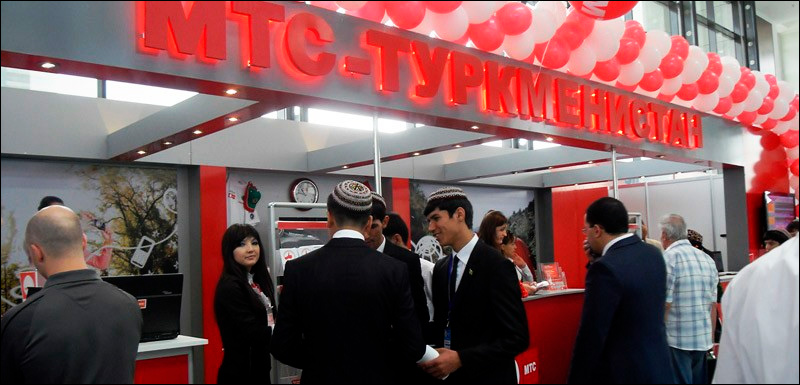 "The subscriber is temporarily unavailable" - the answering machine reports when dialling the MTS number in Turkmenistan. According to sources in Ashgabat, MTS users see the message "not registered on the network" on their screens.
"It's a pity, used not all the package, lost money," a resident of Ashgabat wrote to the Turkmen news edition. "No one has warned of anything in advance, they just turned it off, that's all!"
Earlier, Fergana reported that Turkmen President Gurbanguly Berdimuhamedov at a government meeting on 23 June 2017 approved the creation of a new mobile operator, Ai Nazar, which will work instead of MTS. The source of "Azatlyk" (Turkmen service of Radio Liberty) explained that "while MTS has a license, but the contract with the Ministry of Communications for providing mobile services expires, this is the document that regulates the division of profits and the conditions for providing services for subscribers. This contract expires in September 2017. It is usually extended in three months, which is not happening now."
MTS worked in Turkmenistan in accordance with the agreement concluded in November 2005, which expired on 21 December 2010. After that the company ceased its work in this country: its subsidiary BCTI had its license suspended. MTS management flew to Ashgabat hoping to solve the problems, but it did not help.
On 25 July 2012, MTS and Turkmenistan signed an agreement settling all mutual claims related to the suspension of activities, and the company resumed its work.
According to MTS data for 2015, the number of mobile communication subscribers in Turkmenistan was then 1 million 610 thousand people.