Bodies of two Turkmen ministers who died in prison passed to their relatives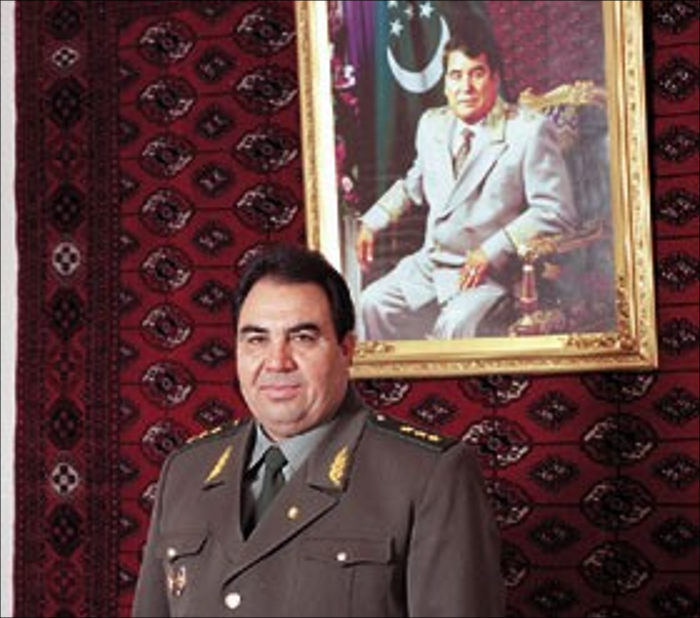 Poran Berdyev
Two senior officials who held positions in the government of the former president of
Turkmenistan
, Saparmurad Niyazov, died in custody. The authorities transferred the bodies of ex-chairman of the "Turkmenneft" state corporation Saparmammed Veliyev and former head of the Ministry of National Security (MNB) Poran Berdyev to relatives of deceased for burial.
As Azatlyk Radio reports, according to the relatives of Saparmammed Veliyev, they buried him a month and a half ago in "Gara Akhun" cemetery in the Balkan province.
According to the international "Prove they are alive!" campaign, in September 2005 the Supreme Court of Turkmenistan sentenced Veliyev (Valiyev) to 24 years of imprisonment. Veliyev's relatives could obtain no information about his whereabouts, as well as the opportunity to visit him.
Since July 1997, Veliyev served as state minister - chairman of the Turkmenneft state corporation. And in August 2005 he was dismissed "for serious shortcomings in work, and abuse of power." President Niyazov instructed law enforcement agencies to complete the investigation of his case within 20 days.
The "Prove they are alive!" international campaign listed Sapamammed Veliyev as missing among the dozens of prisoners in Turkmen prisons. The campaign calls on the Turkmen authorities to disclose information on the fate of more than a hundred "special prisoners" who disappeared without a trace in Turkmen prisons in the last 15 years.
The prison authorities passed the body of the second deceased prisoner - former head of MNB Poran Berdyev - to his relatives, and they buried him in the "Paravbibi" cemetery in the Balkan province about a week ago.
In the late 1990's and early 2000's, Poran Berdyev held a number of high-ranking positions in the leadership of Turkmenistan, including the post of Minister of Internal Affairs and Minister of National Security. There is no information about a date and charges of his conviction. Previously, the media repeatedly reported about "violent death" of Berdiyev or his death in custody. But there was no proof of such information.
In August, there was a report about the death in prison of the former head of the Security Service of the President of Turkmenistan, Akmurad Rejepov, whose name also appeared in the materials of the international campaign, Azatlyk Radio recalls.
Earlier, from the list of missing political prisoners in Turkmen prisons, relatives were given the bodies of a former head of the Turkmenstandartlary civil service Bairam Khasanov, commander of the Border Troops, General Tirkish Tyrmyev, retired security officer Vekil Durdiyev and Colonel Annadurdy Annasahedov, who had died in custody. All of them were imprisoned during the rule of Saparmurad Niyazov.