Uzbekistan dispatched plane for victims in an accident near Vladimir
The government of Uzbekistan dispatched a special plane to transport victims in the collision incident of a train and a bus in the Vladimir region of Russia. The embassy staff, led by the Ambassador of Uzbekistan to Russia, Bakhrom Ashrafkhanov, also left to assist the victims to the scene, the press service of the Uzbekistan Foreign Ministry informs.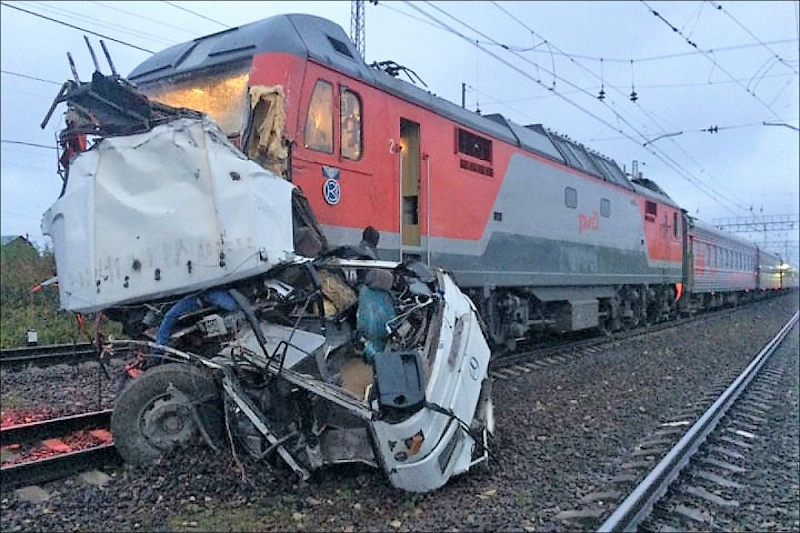 The accident near Vladimir. Photo from the scene

According to the Ministry of Emergency Situations of Russia, 58 people were on the bus at the time of the collision, including two drivers (citizens of Kazakhstan). The remaining 56 passengers are citizens of Uzbekistan. According to the Kazakh Embassy in Russia, one of the drivers - Daniyar Shildebaev, born in 1970 - died. The other, Nurgali Sarmanov, born in 1977, is at a temporary location in Pokrov.
Data on the casualty are different to date. The Ministry of Foreign Affairs of Uzbekistan informs that 19 people fell victims of the incident. Interfax, referring to a source in the ambulance service of the region, reports about 20 deaths, including three children. On the scene, the psychologist of the Ministry of Emergency Situations of Russia in the Vladimir region works with the survivors.
The Investigative Committee of Russia started criminal proceedings basing on the fact of the collision under Article 263 of the Criminal Code of the Russian Federation (violation of safety rules for the operation and operation of rail, air, sea and inland water transport and underground, resulting in the death of two or more persons by negligence).
At the same time, according to the Interfax source, the Moscow Interregional Transport Prosecutor's Officer began criminal proceedings regarding organisation of illegal migration detaining the main suspect, a citizen of Kazakhstan.
"The investigation detained a suspect in the organisation of illegal migration, identified during the verification of the circumstances of an accident at a railway crossing near Vladimir," the source said.
The accident occurred around 4 am near the Pokrov station in the Petushinsky district of the Vladimir oblast. According to preliminary data, the bus with the Kazakh numbers failed at the railway crossing, after which a passenger train crashed into the passenger train from St. Petersburg to Nizhny Novgorod.