Hundreds of oralmans ask Kazakh authorities not to send them to China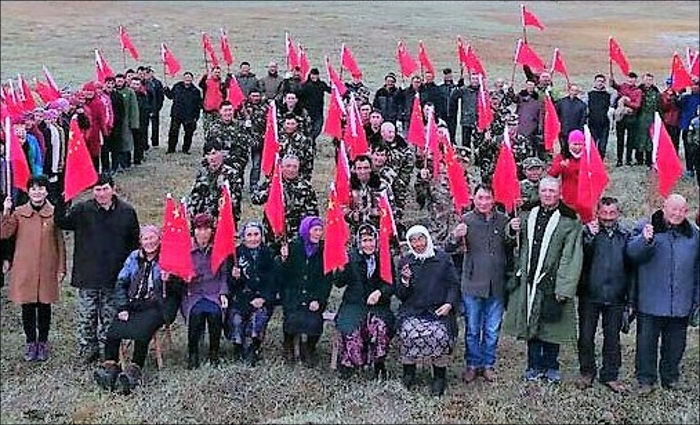 Ethnic Kazakhs of China
Oralmans (ethnic Kazakhs, "returnee") who moved to
Kazakhstan
from
China
, addressed a letter to the authorities of their historic homeland, in which they ask not to send them back to China. In their appeal, they say that if they return to China, they would fear arrest, Radio Free Asia reports.
About 250 oralmans from China were deprived of residence permits after it became clear that the migration service of Zhambyl region unreasonably had given ID documents. The settlers found themselves in this situation several months ago. As the TV channel "Astana" previously reported, they are oralmans who have been living in Kazakhstan for about two years. However, now they were told that the documents confirming their residence permit are invalid, that is, they reside in Kazakhstan illegally.
"Two years later we learned that we illegally crossed the border, and all this time was not registered anywhere. Why did not they say it before? I came here to become a citizen of Kazakhstan. I do not want to go back to China," one of the settlers complains.
Oralmans themselves blame the workers of the migration police of Taraz for what happened. The service passed through an internal audit resulting in several employees arrested. However, later the regional department of internal affairs laid the blame on the settlers stating that they had submitted forged documents themselves when issuing a residence permit. As Kazinform reports, the issue of expelling Chinese Kazakhs "is under consideration."
There have been recent reports of the persecution of ethnic Kazakhs in the Xinjiang Uygur Autonomous Region of China. The police detained dozens of people because of their commitment to Islam there. By such methods, the Chinese authorities are trying to limit the manifestations of nationalism in local communities (in particular, Kazakh and Uighur), which include religiousness.