Details of criminal case led to downfall of former Minister of Justice of Kyrgyzstan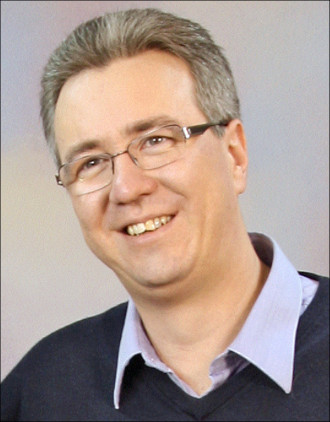 Aleksei Eliseev
Lawyer Aleksei Eliseev, whose name the investigation had used to prosecute former Minister of Justice of
Kyrgyzstan
Aida Salyanova, called the verdict against her unlawful and politically motivated commenting the case to Fergana. "It is a political reprisal that is happening with Salyanova now, the authorities of Kyrgyzstan do the same thing with her as with me, starting in 2010," he said.
On 10 October, the District Court of Bishkek sentenced Aida Salyanova to five years in prison with a 12-year suspended sentence for allegedly illegally resuming Eliseev's lawyer license (the media call him Maxim Bakiyev's partner). "At the command 'from the top' they convicted her guilty, although in the light version, they did not put her in jail physically, they postponed the execution of the verdict. But, nevertheless, all property was apparently confiscated. Now it is fashionable to confiscate everything from all, the Kyrgyz authorities like to do it," Eliseev added.
Commenting on the verdict of Salyanova, he said that it had no legal or factual basis.
"In 2010, my lawyer's license was absolutely legally renewed. Before that, I had my own practice as a lawyer, in 2009 I entered the civil service, so I suspended my license. After the events of April 2010, the government body where I worked liquidated, I left the civil service, so under the law I had the full right to renew the lawyer's license, which was done. I wrote a statement to the Ministry of Justice, they examined it and resumed it.
In this case, all the arguments - that I was on the run, was wanted, criminal proceedings started against me - they do not correspond to reality. I am ready to prove that I did not run away, I was always in touch, in full contact with competent state institutions. Nobody searched for me and did not call for interrogations," Eliseev said in his telephone comment to Fergana.
He also noted that the trial of Salyanova went with gross violations. "She was even deprived of the last word in the debate. According to the technical procedures of the procedural code, it is the basis for the unconditional cancellation of the verdict. It is clear that no one will cancel it unless there is a political will," he added. Answering the question about the prospects of appeal against the verdict, Eliseev noted that starting from 2010, the procedure in Kyrgyzstan "is absolutely formal, since each similar case is decided not in courts."
Aida Salyanova held positions of the Minister of Justice, the presidential envoy in the parliament and the Prosecutor General of Kyrgyzstan in different years. Currently, she is a member of the Jogorku Kenesh (Parliament) as "Ata Meken" party nominee.
Salyanova is known for opposing the policy of President Atambayev. In particular, she was categorically against holding a controversial referendum on amending the country's constitution initiated by the incumbent president.
Fergana News Agency