Chief National Security Official of Kazakhstan almost secretly met with the US Secretary of State
Chairman of the National Security Committee of Kazakhstan Karim Masimov, while in Washington, met with Secretary of State Rex Tillerson. The State Department informs on Facebook. The statesmen met on 10 October behind closed doors. Neither details of the meeting, nor the official purpose of the visit is known. Not a single Kazakh media reported a visit.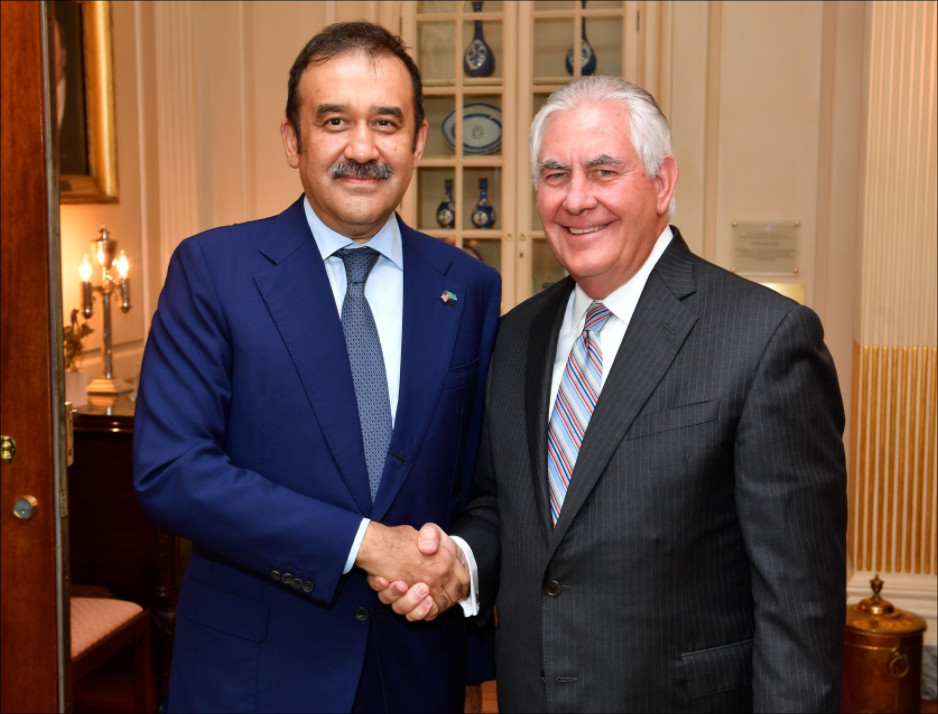 According to International Broadcaster at Voice of America Navbahor Imamova, who published a photo of the meeting on her Twitter, they discussed regional security, the role of Kazakhstan in the UN Security Council (this country became a non-permanent member of the Security Council in 2017), the fight against terrorism and Syria.
Fergana's sources in the US report that the meeting was about a planned visit of Kazakh President Nursultan Nazarbayev to the United States, which the parties already scheduled for early 2018. Previously, US President Donald Trump invited him to visit Washington on an official visit during a telephone conversation.
As it is known, Kazakhstan hosts negotiations on the settlement of the situation in Syria, in which Russia, Turkey, and Iran, as well as representatives of the United States and Syria, take part. The participants plan to discuss the zones of de-escalation during next round at the end of October.