Greece detains fugitive Tajikistan Islamic party activist in Athens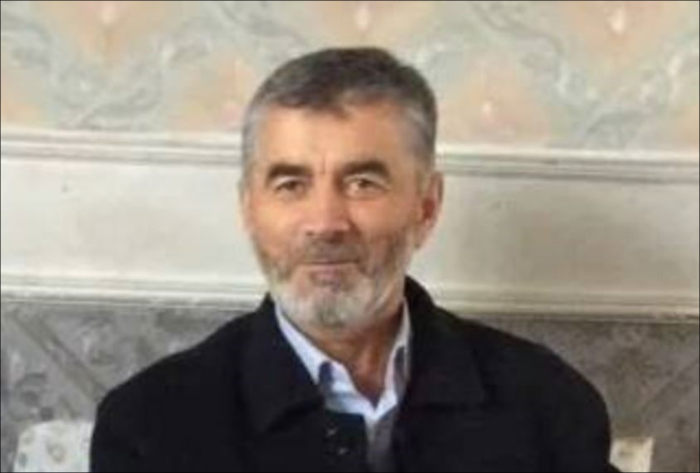 Shokhnaimi Karim
The Greek authorities detained Shokhnaimi Karim (Mirzorakhim Kuzov), a member of the Political Council of the Islamic Revival Party (PIVT), banned in Tajikistan, in the capital of Greece. They stopped him during passport control at the international airport of Athens at the request of Interpol, Ozodi Radio (the Tajik service of Radio Liberty) reported, citing the PIVT spokesman Mahmudjon Faizrakhmonov.
"Shokhnaimi Karim flew on 9 October from Warsaw to Tehran by transit through Greece. The border guards arrested him in the transit zone of the Athens International Airport. On 10 October, [the authorities] transferred Shokhnaimi to the prison of Koridallos on the outskirts of the capital of Greece. Shortly, he will have a lawyer," Faizrakhmonov said.
Until September 2015, PIVT had been the only officially functioning religious party in the post-Soviet space for 16 years. In August 2015, the Ministry of Justice of Tajikistan demanded PIVT to cease its activities. And in September, the republic authorities accused the PIVT leadership of involvement in the military mutiny by the former deputy minister of defence of the country Abdukhalim Nazarzoda. The Supreme Court declared the party a terrorist organisation arresting its leadership. In June 2016, the court sentenced 14 members of the PIVT political council to various terms of imprisonment, two of them to life.
According to the PIVT spokesman, Shokhnaimi Karim left Tajikistan long before the rebellion of General Nazarzoda. In recent years, he lived in Turkey and Iran, and his family is still in Tajikistan. Mahmudjon Faizrakhmonov said that Shokhnaimi Karim was a member of the PIVT delegation, which participated in the annual OSCE / ODIHR Human Dimension Meeting in Warsaw. Previously, he headed the department of international relations in the executive committee of the party.
On 11 October, the PIVT leadership sent an official letter to the Greek authorities stating that the case brought against Shokhnaimi Karim in Tajikistan is politically motivated.
Tajikistan also announced the international search for other PIVT activists, including the party leader Mukhiddin Kabiri, who left the republic right after the parliamentary elections on 1 March 2015 - six months before the "rebellious" events of September. Later he said that he did it fearing that he would face a criminal case fabricated against him at home. In September 2016, the Interpol website listed the name of Kabiri among wanted. Nevertheless, the leader of the PIVT announced his intention to continue the activities of the party in exile. Kabiri rejects all charges against PIVT believing that the September insurgency was the reason for the ban on the activities of the Islamic party.
Fergana News Agency