Ramzan Kadyrov visits Uzbekistan and intends to see president
Head of Chechnya, Ramzan Kadyrov, arrived in Uzbekistan for two days, Sputnik-Uzbekistan reports citing its source in the government.
According to UzNews agency, Kadyrov started his visit from visiting the mosque and cemetery "Kukcha" in Shaykhantohur district of Tashkent, where he honoured the memory of one of the most well-known scholars of the Islamic world, Sheikh Muhammad Sadik Muhammad Yusuf.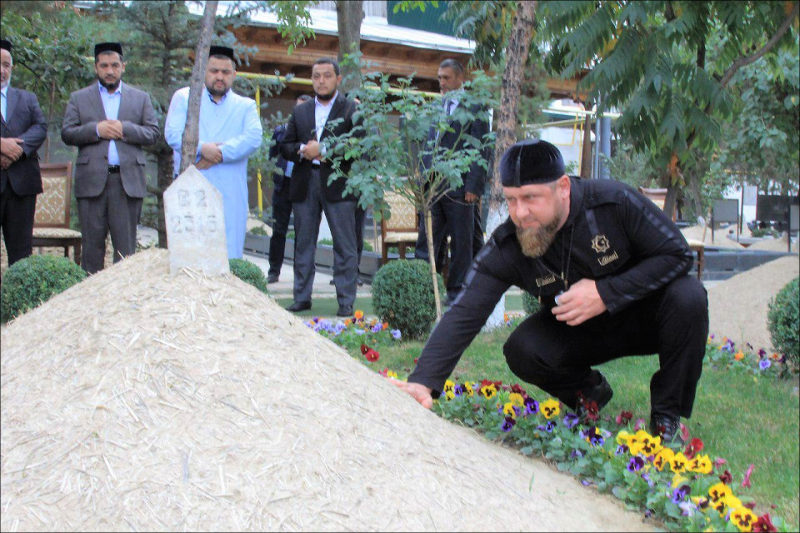 Ramzan Kadyrov visits the grave of Sheikh Muhammad Sadik Muhammad Yusuf died in March 2015, in Tashkent. Photo by Azon.uz

Then the head of Chechnya visited the Tashkent Islamic Institute, where his father, the first president of Chechnya Akhmad Kadyrov, studied. In the second half of the day, Ramzan Kadyrov plans to see President Shavkat Mirziyoyev. The sides will discuss new prospects for cooperation both at the level of regions and states.
According to the ChechenInfo news agency, the economic programme of the visit envisages Kadyrov's acquaintance with the processing capacities of fruits and vegetables in Uzbekistan for further joint projects on their basis. On the second day of his stay in Uzbekistan, the Chechen leader plans to visit Samarkand and Bukhara.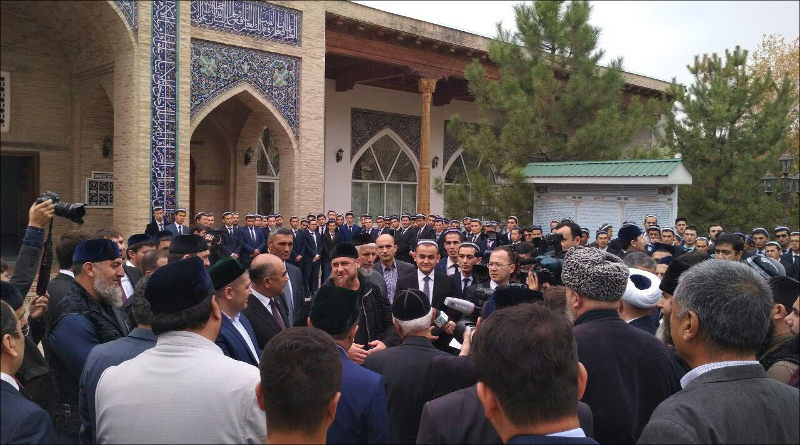 Ramzan Kadyrov in the Kukcha mosque in Tashkent. Photo by Azon.uz

Earlier, Russian President Vladimir Putin reported an increase in trade between Russia and Uzbekistan and noted good prospects for cooperation in the sphere of industrial production and other areas at a meeting with Shavkat Mirziyoyev in Sochi.