Human rights and political activist released in Uzbekistan
The Uzbek authorities released Muhammadali Karabaev on 18 October after keeping him in prison for more than 11 years, Vasilya Inoyatova, the chair of the Ezgulik human rights society, reports on her Facebook page.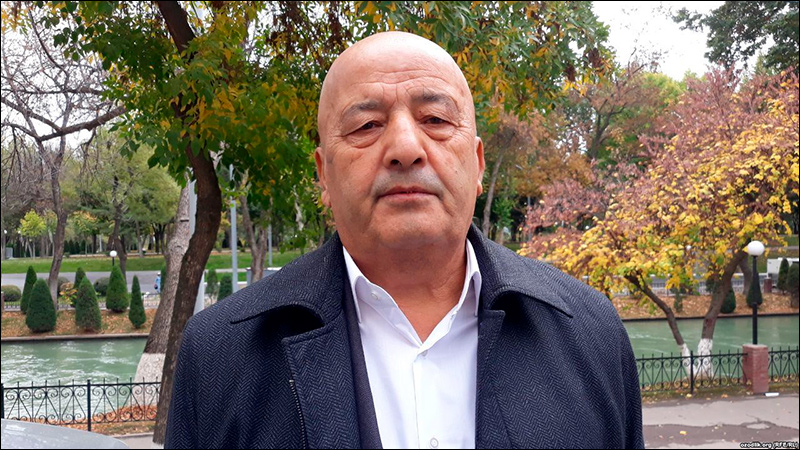 Muhammadali Karabaev. Photo by Ozodlik Radio

Muhammadali Karabaev (Koraboev) before his arrest dealt with the protection of human rights and led the Namangan branch of the Birlik party, the first opposition organisation in Uzbekistan established on 11 November 1988.
As Karabaev's son told about the arrest, an unfamiliar person came to their house on 9 September 2006 and left a bag for his father. Relatives of Karabaev understood that there are important papers in the bag and did not look into it. And after a while, the police arrived at their house to search it and found this bag. It turned out to be the money inside it. They arrested Karabaev charging him with Article 165 ("Extortion") of the Criminal Code of Uzbekistan - based on the statement of a man named Bakhtiyor Dehkhonov, whose driver delivered the money to the Karabaevs' house.
After leaving the prison 64/47 the human rights activist explained Ozodlik Radio (the Uzbek service of Radio Liberty) that the authorities had sentenced him to five and a half years in prison, but later extended the term accusing him of "disobedience to the lawful requirements of the administration of the institution." In total, he spent eleven years and two months behind bars. Karabaev said that the authorities fabricated both cases.
He became the fourteenth political prisoner released after Shavkat Mirziyoyev came to power in Uzbekistan. The brother of opposition leader Muhammad Salih, journalist Muhammad Bekzhan, former member of the Supreme Council of the Uzbek SSR Samandar Kukanov, human rights defenders Bobomurad Razzokov, Solizhon Abdurakhmanov, Azam Farmonov, Azam Turgunov, Ganikhon Mamatkhanov, as well as publishers of the "Irmok" ("Spring") journal Bahrom Ibragimov, Davron Kabilov, Batyrbek Eshkuziev, employee of the "Etty Iklim"("Seven Dimensions") newspaper Davron Tadjiev. In November 2013, the international Human Rights Watch organisation included them in the list of Uzbek political prisoners compiled of more than 30 other names.