Uzbek public indignant over pop stars picking cotton
A fleet of more than a hundred of well-known stars of the entertainment industry of Uzbekistan has picked cotton in the field this weekend. Celebrity stars accompanied by their fan clubs visited one of the cotton fields in the Bektemir district of Tashkent. As Sputnik news agency reports, among the noticeable "cotton pickers" were Yulduz Usmanova, Shahzoda, Raykhon, Ziyod, Alisher Fayz, Ulugbek Khalikov and others.

The diva of the Uzbek stage Yulduz Usmanova

As the singer Shahzoda wrote on her Instagram page, she and the representatives of her fan club together collected more than 50 kg of "white gold". They and other artists, in particular, Raykhon and Yulduz Usmanova posted several photos from this trip in social networks calling on citizens to make a possible contribution to the cotton picking and to go out into the fields "at least once a month."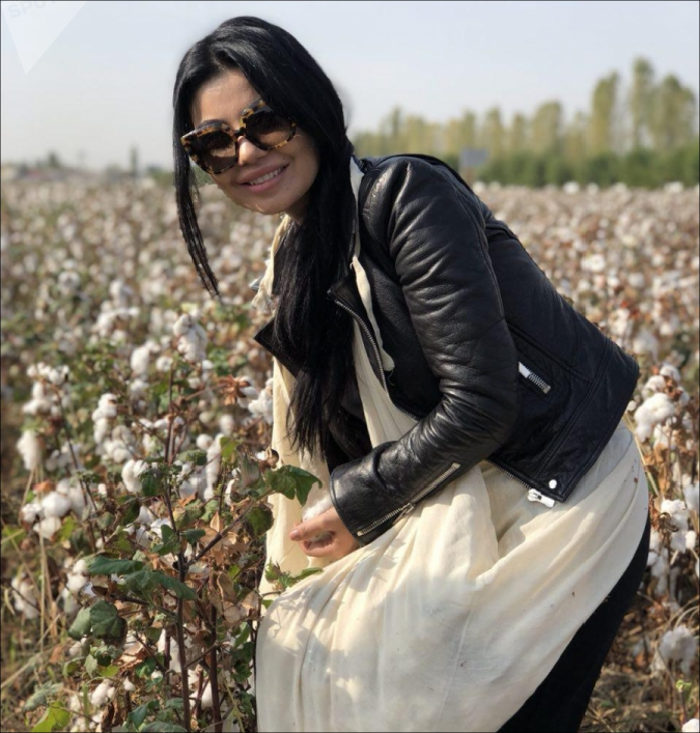 Singer Shahzoda

Uzbek public in social networks was outraged at this action of the stars. Many noted that the artists should not have involved themselves in such a show when the fields of the republic are full of teachers and other public sector employees picking cotton against their will. Hundreds of angry remarks flooded comments under photos of stars in Uzbek groups on Facebook - from a short "disgusting..." to the emotional tirades:
"What a performance. Even did not leave Tashkent. My parents are doctors, they have been collecting cotton for more than ten years with no conditions out there. In general, I want to ask - do our stars feel ashamed? Hung out in the fields and back to their clubs, while people continue fulfilling the plan in the cold and hunger," one of the users writes.
"Disgrace! Dressed up with make-up and men in the suits. Damned cotton pickers! Every weekend we are forced to work [in the cotton field]. And we (mostly 50-year-old women) return completely broken and sick from there. And if you do not go, they will find the reason to fire," the other reader is indignant.
The photo with the stars dining at the richly decorated table caused specifically strong emotions. Here are some of the comments of the members of the TROLL.UZ group on Facebook:
"During all four years spent on cotton, we have never even had a salad for lunch pasta."
"What is the use of such cotton pickers? Probably, their table to feed them costs more money. Cadgers! It would be better to treat orphans with plov [Uzbek traditional rice dish - note by Fergana News] and fruits!"
"What a shame! How the food doesn't stick in their throats! Better give up their seats at the table in favour of real cotton growers! People, well, do not call them for weddings! There are a lot of modern musical instruments out there!"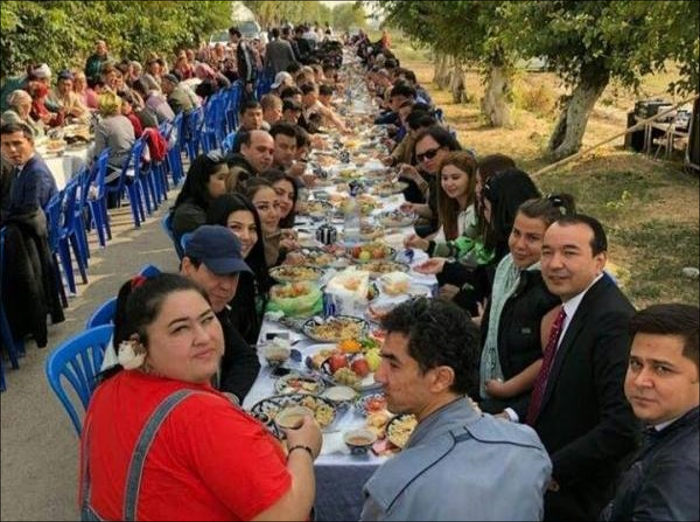 The dining table covered for the entertainers

One of the users posted a photo of the table made on 21 October for comparison with pieces of bread and margarine ordinary cotton pickers used to have and accompanied by the following comment: "This is how breakfast looks on cotton [field]. And this is not butter, but margarine. If you have time - there will be hot water (hardly tea) with sugar. Today's photo. This breakfast looked same as eight years ago when I was a freshman. If the students had a treatment as the stars have on the photo in the cotton field they would have completed the cotton plan in a week."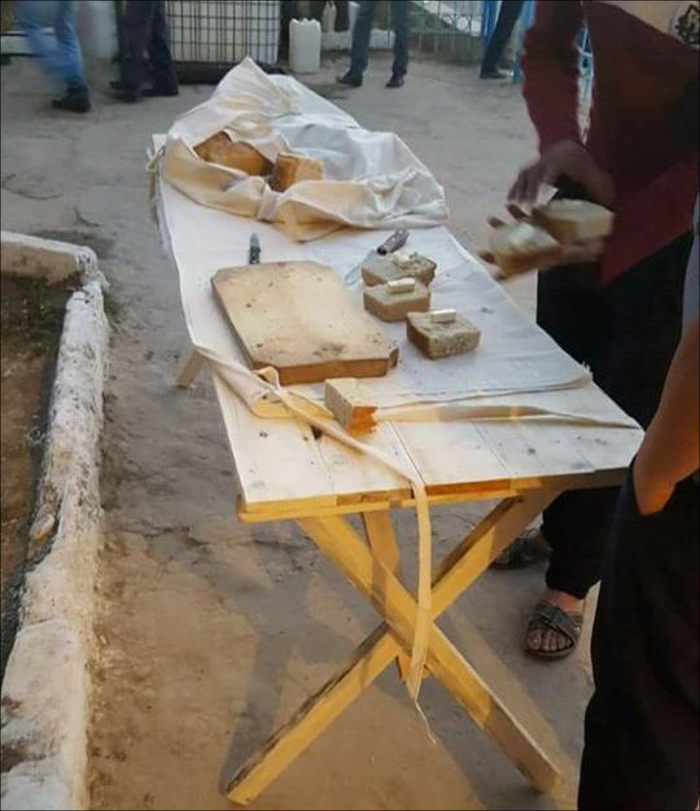 Treatment of ordinary cotton pickers looks like this

The authorities of Uzbekistan, which annually use forced labour in the fields, have banned the involvement of children this year, as well as employees of medical and educational institutions. At the same time, they actively started PR campaigns involving well-known athletes and artists who call on people to volunteer cotton picking.