Switzerland to consult fate of Gulnara Karimova's bribes
Secret consultations on how to dispose of the money of the daughter of the late Uzbek president Gulnara Karimova started in Switzerland, which blocks the bank accounts. The Moscow Kommersant newspaper reports about it referring to the Swiss Le Temps newspaper. Other than Uzbekistan, several countries claim this money.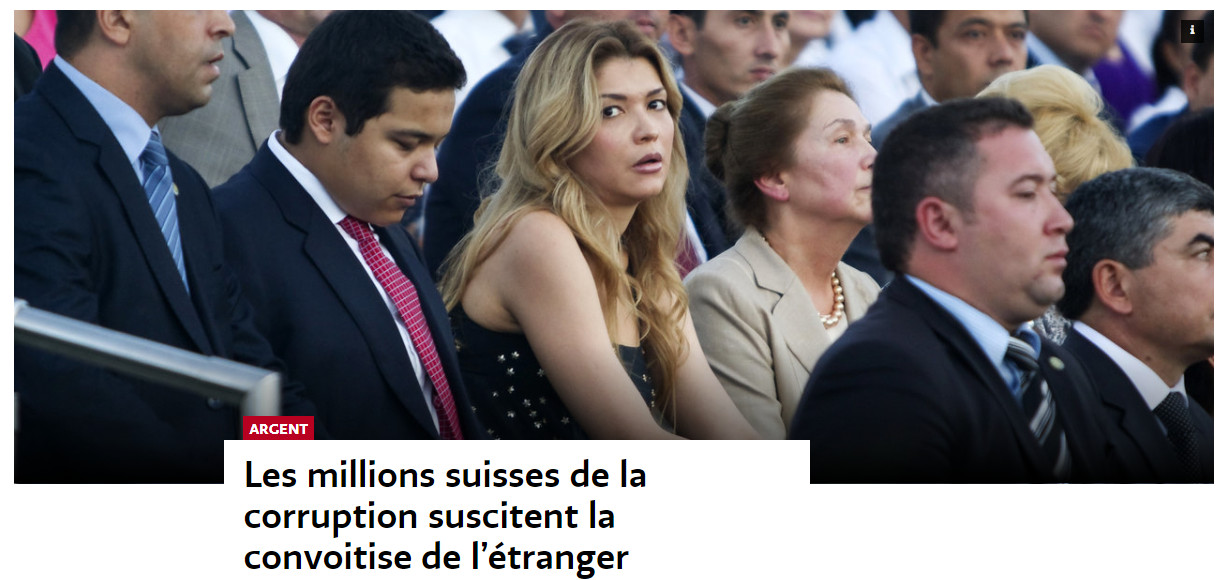 The prosecutor's office, the Ministry of Justice, as well as the Federal Department of International Affairs are discussing the issue. According to the source of the edition, it can be resolved shortly.
The funds in question are 800 million francs (about $ 784 million). According to the newspaper, these are bribes Gulnara and her entourage received from telecommunications companies operating in Uzbekistan. Several countries are investigating the allegations. Switzerland started criminal proceedings on possible money laundering.
The authorities of Uzbekistan claim for assets of Gulnara Karimova frozen in European banks. The US expressed their interest too (grounding on the fact that "the Uzbek clan used American banks for its financial transactions"), as well as the Netherlands, one of the countries investigating the bribery case.
The US expects to receive the bulk - about $ 550 million. How much the Netherlands requires - it is not specified.
In general, Switzerland considers Uzbekistan's claims to be justified. However, it believes that the money (or part of it, if other applicants also prove their rights) can be returned under controlled restitution to make sure that the people would benefit from its use.
Investigations against Gulnara Karimova and her milieu began several years ago. The investigators suspected large telecommunications Telia, VimpelCom and MTS companies of bribing the milieu of Gulnara Karimova for the opportunity to enter the Uzbek market. The total amount of bribes, presumably, exceeds $ 1 billion. As part of the investigation, the authorities blocked hundreds of millions of dollars on accounts in European banks.
The US investigated the allegations too under the Foreign Corrupt Practices Act. The Swedish company Telia pleaded guilty of the bribing and agreed to pay a fine of $ 965 million to the United States and other countries investigating the case.
Gulnara Karimova has been under house arrest for several years now. Her situation is connected with the conflict between the presidential daughter and some representatives of the leadership of Uzbekistan. In mid-2017, the Uzbek prosecutor's office stated that it had sentenced her to restraint of liberty charging her with embezzlement and extortion.