Kazakh opposition journalist detained in Ukraine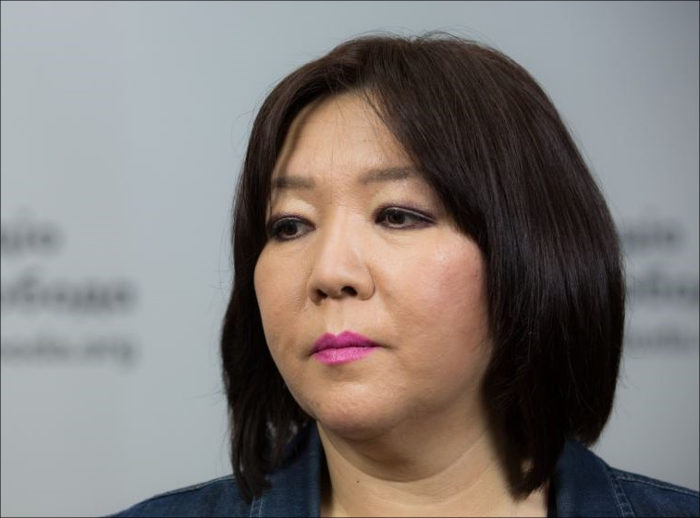 Zhanara Ahmet. Photo © Radio Freedom
On 21 October, the authorities of Ukraine had detained journalist and blogger Zhanara Ahmet, who fleed
Kazakhstan
, into a temporary detention centre in the city of Vyshgorod, Kiev region, one of her lawyers Vladislav Grishchenko reported Radio Liberty. According to him, Kazakhstan wants Ahmet under international warrant according to Article 177 of the Criminal Code of the Republic ("Fraud"), which became the reason for her detention. Shortly, the court will consider the possibility of her arrest.
The journalist has an underage son who is now under the tutelage of her acquaintances because she has no relatives in Ukraine. According to Azattyk Radio (the Kazakh service of Radio Liberty), the authorities detained Ahmet in a Kiev suburb. A conflict preceded her detention, which the journalist reported on her Facebook page. In a video broadcast, Ahmet said that on the evening of Saturday two unknown men came to her, "lured" her from the flat and did not allow her to go inside again. After police arrived, the men disappeared. The journalist also wrote that they were violent and that after the arrest she "found bruises" on her body and a torn sleeve on her home clothes.
The journalist's lawyer noted that Ukrainian authorities have no complaints against her. "She violated no laws of Ukraine and resides in the country legally," he said.
Zhanara Ahmet left Kazakhstan in March 2017. At home, she was on probation control after her early release from prison, where she served her sentence (according to "Komsomolskaya Pravda in Ukraine" newspaper, the Kazakh authorities convicted her of fraud in real estate transactions). Ahmet claimed that at home, the authorities have been investigating her "on the establishment of an illegal organisation" which would have returned her to prison.
Upon arrival in Ukraine, the journalist applied for political asylum. Her request is still under consideration.
The name of Zhanara Ahmet emerged in Kazakhstan about two years ago. Actively using social networks, she attracted opposition-minded people to various protest actions. In particular, Ahmet was among the supporters of the public figure Yermek Narymbaev who left for Kiev. She openly opposed the introduction of a number of amendments to the Constitution of Kazakhstan President Nursultan Nazarbayev initiated.