Tajikistan, for the first time, cancels limits on energy supply in the autumn-winter season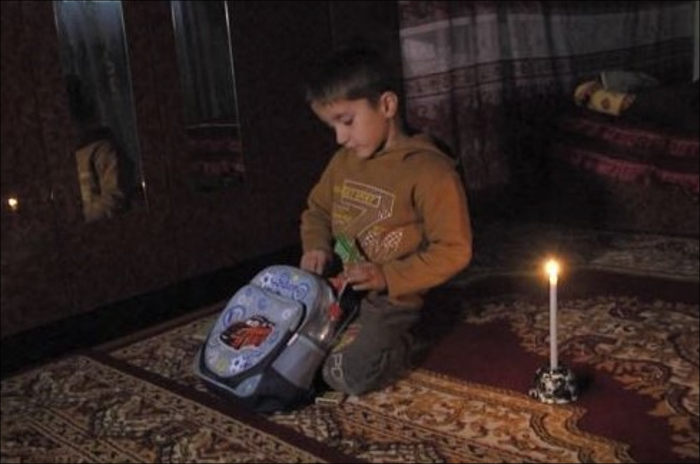 Over the past 20 years, most of Tajikistan in autumn-winter plunges into darkness
In
Tajikistan
, there will be no limit on the supply of electricity in the current autumn-winter period, Ozodi Radio (the Tajik service of Radio Liberty) reports referring to the message of the Barki Tochik state energy holding. The supply of electricity will be limitless for the first time in more than 20 years.
As Barki Tojik notes in its message, the country has built new small hydropower and heat power plants built during this time allowing to winter without a limit for electricity. At the same time, the energy holding asks the population to carefully use electricity and pay bills in a timely manner.
Recently, Tajik President Emomali Rakhmon announced the republic shortly plans to abandon the restrictions on electricity supply. Speaking at a meeting with entrepreneurs on 14 October he noted that at the same time last year the population had already been receiving a limited electricity - only ten hours a day. "But, as you can see, today is 14 October, and the limit not introduced," Rakhmon stressed.
The head of state reminded that they will launch the first two units of the Rogun hydroelectric power station at the end of 2018, after which the restrictions on electricity consumption in the country will become a history.
In 2016, the limit for electricity consumption in the regions of Tajikistan officially introduced starting from 1 November. Then the restrictions did not affect the capital and large cities. However, in the middle of January this year the power limit was lifted - again for the first time it happened earlier than usual.
The authorities have introduced restrictions on the supply of electricity in Tajikistan annually during the last 20 years and have used to last approximately from the middle of autumn to the middle of spring. Limits, as a rule, do not cover the capital and the Gorno-Badakhshan Autonomous Oblast, which consumes energy the Pamir Energy commercial energy company provides.
The problem is that the country suffers from an acute shortage of electricity in the amount of 2.2-2.5 billion kilowatt-hours during winter times and is forced to reduce its supply to the population and enterprises, which seriously hinders the socio-economic development of the country.
Meanwhile, Tajikistan has huge reserves of hydropower resources, which are estimated at 527 billion kilowatt-hours per year. Technically, Tajikistan's hydropower resources have good development prospects and are estimated at 317 billion kilowatt-hours per year, of which it currently uses no more than five percent.
Tajikistan associates hopes for overcoming the energy crisis with the construction of the Rogun hydropower plant with a design capacity of 3,600 MW, which, according to the project, will be able to generate 3.6 million kilowatt-hours of electricity. The construction of Rogun was started on 29 October.