Media of Uzbekistan report on third child of Islam Karimov
Online media of Uzbekistan report a "new" fact in the official biography of the first Uzbek president Islam Karimov: he had a son, Pyotr, besides daughters Gulnara and Lola.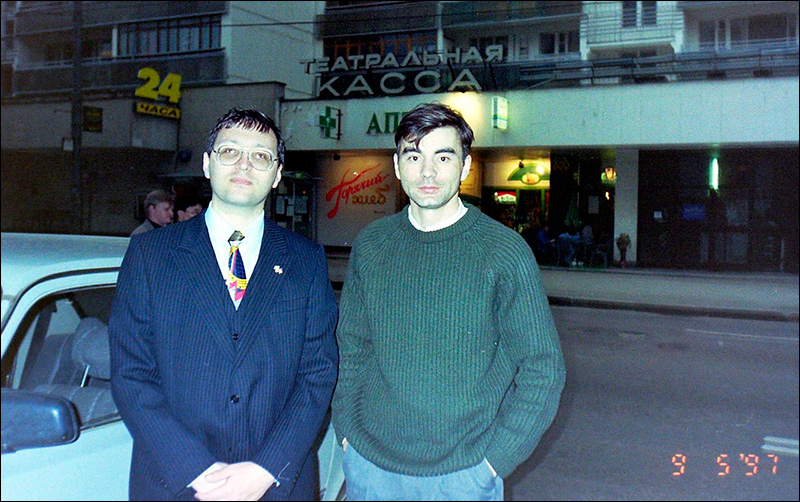 Pyotr Karimov (on the right). Photo from the Facebook page of journalist and political émigré Alisher Taksanov, who stands to the left of Islam Karimov's son. It is this image that Uzbek media are posting today

Earlier, the official biography of Islam Karimov, for example, on the website of the Central Election Commission, said that "he is married, raises two children and five grandchildren."
The Scientific-Educational Complex, named after Islam Karimov, officially presented the third child of the dictator on its newly created website. Describing the biography of Islam Karimov, it tells that "he raised three children and six grandchildren, and communicating with them was a great joy for him."
Now, Uzbek media, referring to Wikipedia, report that the first time Islam Karimov married Natalia Kuchma in the sixties of the last century. In 1969 they had a son, Pyotr. Natalia Kuchma died in 2008 in Tashkent, and Pyotr Karimov currently lives in the Moscow region, informs Kun.Uz news website.
Earlier, Fergana News, for its readers Karimov's third child is no news, reported that Pyotr Karimov was deputy chair of the board of Asia-Invest Bank, a subsidiary of the National Bank for Foreign Economic Affairs of Uzbekistan, with headquarters located in Moscow.