The White House did not rule out banning Uzbek citizens from entering the US
Sarah Sanders, the press secretary of the US presidential administration, announced at a briefing on 1 November that the White House does not rule out banning Uzbek citizens from entering the United States.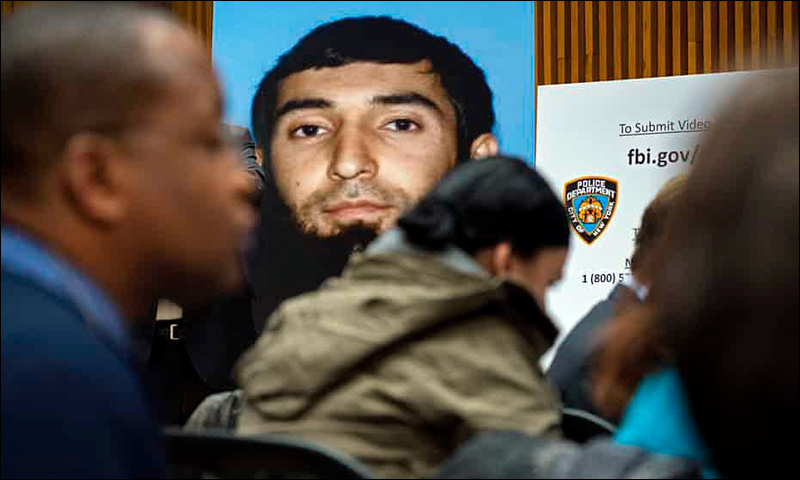 Photo by AP

When asked why President Donald Trump does not talk about including Uzbekistan in the "black list" of countries whose citizens are banned from entering the US, Sanders replied "that isn't something that we have called for at this time, but certainly haven't ruled it out."
She explained that there are a lot of different criteria determining which country should be "blacklisted", and Uzbekistan hasn't been determined as such, though "that hasn't been ruled out either."
President Donald Trump said he would "certainly consider" sending the terror suspect to the U.S. detention facility at Guantánamo Bay, Cuba.
When asked whether the suspect, Sayfullo Saipov, is considered an enemy combatant (in this situation the term "enemy combatant" means individual threatening national security and his detention can be continued without charge or trial, using "classified information as evidence without compromising intelligence or military efforts"), Sanders answered affirmatively.
On the evening of 1 November, Donald Trump's Twitter account showed the following entry: "NYC terrorist was happy as he asked to hang ISIS flag in his hospital room. He killed 8 people, seriously wounded 12. SHOULD GET DEATH PENALTY! "(as ISIS, IS, ISIL or Daesh is banned in Russia as a terrorist organisation).
Sayfullo Saipov, the 29-year-old Uzbek citizen, was detained in New York on 31 October, and is suspected of committing a terrorist act. He was behind the wheel of a rented pickup truck, which ran over random passers-by and bicyclists. Then, the truck crashed into a school bus, carrying children with disabilities, and leaving one passenger in critical condition. The driver, shouting "Allahu Akbar!", jumped from the cabin, holding a paint gun and a pellet gun in his hands. Arriving at the scene, the police opened fire, wounding him in the abdomen. Saipov underwent an operation, and he has already been questioned. As a result of the terrorist attack, eight people were killed and 15 injured.