In Tajikistan, imam khatibs with foreign education to be dismissed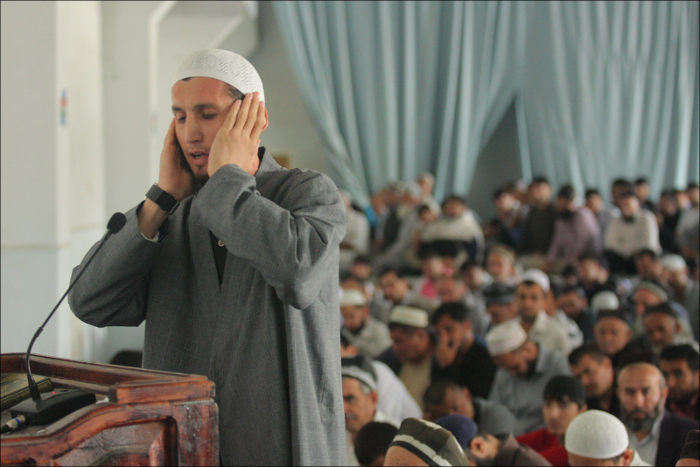 In
Tajikistan
, imam khatibs (preachers) of mosques who received religious education abroad are to be dismissed. "Imam khatibs of mosques who received religious education abroad will be replaced by representatives of the clergy who studied in Tajikistan," spokesman for the Committee for Religious Affairs, Regulation of Traditions, Ceremonies and Rites of the Republic, Afshin Mukim, told Sputnik News Agency.
The corresponding decision, signed by the first deputy chair of the Committee, Amirbek Beknazarov, has already been sent out to the heads of local administrations. There will be two weeks given to implement the decision, during which other nominees should be selected to replace the imam khatibs with foreign education, reports Ozodi Radio (the Tajik service of Radio Liberty). At the same time, the Committee noted that the decision concerns only those imam khatibs who were studying in "controversial" educational institutions abroad.
The agency added that, in recent years in Tajikistan, more than 20 imam khatibs who studied at foreign Islamic universities were arrested and convicted, charged with associating with the banned organisation, the "Muslim Brotherhood" , as well as for adhering to Salafism.
It is noteworthy that Sulaimon Davlatzoda, the Chair of the Committee for Religious Affairs, and Saidmukarram Abdukodirzoda, the head of the Council of Ulems of the Islamic Centre of the republic, received their religious educations outside the country. In a conversation with Ozodi, Radio Abdulkodirzoda reported that he is ready to leave his post at any time "for the sake of the peace of the Muslims of Tajikistan."
In Tajikistan, there are some four thousand mosques officially registered, of which 370 are members of a council. All imam khatibs are annually certified. The committee controls topics of their sermons and even issued a special brochure with the texts of speeches. In all mosques in Dushanbe and other large cities throughout Tajikistan, CCTV cameras has been installed.