Government of Uzbekistan creates body to scan media and Internet for negative information about police
A newly created body, incorporated with the Ministry of Internal Affairs of Uzbekistan, will monitor the media and Internet round-the-clock, searching for information about police work which looks unreliable or undermines law enforcement officers. A government resolution creating the new body issued on 30 October 2017.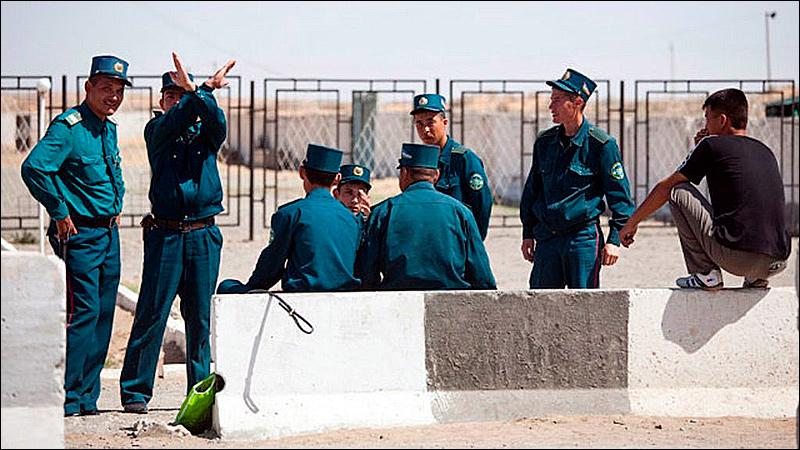 Photo from the BBC website

The public relations and media department, a part of the press-service of the Ministry of Internal Affairs, will manage the round-the-clock monitoring. Having identified information that is considered undesirable, the department will necessarily have to react to it.
This structure will also organise meetings and briefings of officials with representatives of civil society, as well as open direct dialogue between the management of the Ministry of Internal Affairs and citizens.
The department will further have a media centre, which will develop media projects to regularly inform the public about pressing issues regarding the protection of public order, preventing offences and fighting crime. The media centre will also be responsible for a wide coverage of the criminal situation in the country, in order to prevent the dissemination of incorrect information about the activities of law enforcement bodies.
A deadline of 1 December was set for development of a new procedure of timely and reliable coverage of events that caused a public outcry, including the organisation of live broadcasts of statements on these issues by authorised representatives of the Ministry of Internal Affairs.
In April 2017, President Shavkat Mirziyoyev criticised the work of the internal affairs bodies of Uzbekistan. Among the shortcomings, he named the low level of the culture of communication with citizens, the lack of dialogue with the population and effective interaction with citizens' self-governing bodies, as well as other institutions of civil society.