Tajikistan offered Uzbek natural gas at price below global average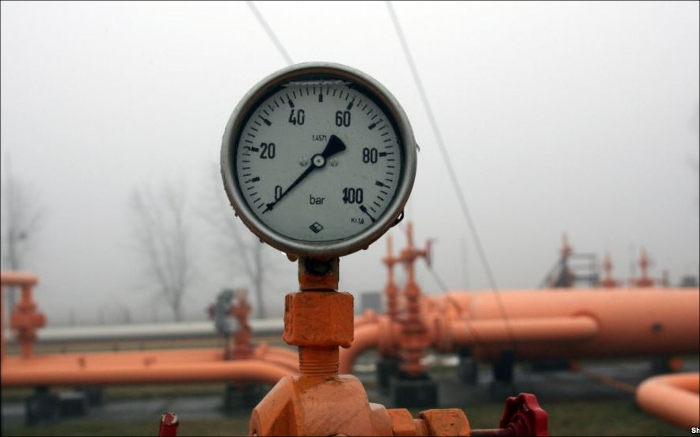 Tashkent has offered to sell
Uzbek
natural gas to
Tajikistan
for US$150 per thousand cubic meters of fuel, which is much below the global average price.
The question of resuming gas supplies from Uzbekistan to Tajikistan was discussed during the second round of talks in Tashkent, Ozodi Radio (Tajik service of Radio Liberty) reported, with reference to Olimdzhon Rakhimov, the chief accountant of the Tajiktransgaz enterprise.
The radio station's report did not specify the exact time at when the talks were held, but noted that before the end of November, the Tajik side will consider the aforementioned price for fuel, determine the needs of domestic industrial enterprises in natural gas and the volume of possible purchase. In turn, the Asia-Plus news agency noted that the proposed cost is much lower than the average world natural gas price, which is about $300 per thousand cubic metres.
If all details are agreed upon, the corresponding agreement could be signed in December in Tashkent. According to Ozodi, Tajiktransgaz plans to purchase fuel only for industrial enterprises during the first stage, with demand pegged at 350 to 800 million cubic meters per year.
It should be noted that since 2008, Uzbekistan began increasing the cost of natural gas sold to Tajikistan (raising it by 2012 from $145 to $300 per thousand cubic metres) and reducing the volume of gas supplies to the neighbouring republic due to the growing debt of Tajiktransgaz. If in 2008, Tajikistan imported 600 million cubic metres of Uzbek gas, then in 2012, it was only 200 million cubic metres.
In April 2012, Uzbekistan completely suspended gas supplies to Tajikistan. Tajik authorities repeatedly tried to reach an agreement with official Tashkent, but to no avail—the former political leadership rejected any proposals Dushanbe would make. Uzbekistan had attributed the cessation of supplies to a "lack of resources" and the need to fulfil its obligations to the main buyer of natural gas—China.
Given this situation, all Tajik enterprises operating on natural gas were forced to switch to other types of fuel. In particular, industrial giants, such as the Tajik Aluminum Company (TALCO), consuming about 50 million cubic metres of gas per year, and the Dushanbe Cement Plant, converted from natural gas to coal.
In 2016, Uzbekistan produced 62.8 billion cubic metres of natural gas, which is 8.4 per cent more than in 2015. Gas consumption in the country last year was estimated to be 51.4 billion cubic metres. Annually, Uzbekistan exports 6 billion cubic metres of gas under a contract with Russia's Gazprom, and supplies 10 billion cubic metres to China. In 2017, for the first time in many years, Uzbekistan said it would ramp up gas production by 1.5 billion cubic metres.
The capacities of Uzbekneftegaz, the national operator for extracting and processing of hydrocarbons in Uzbekistan, make it possible to produce about 70 billion cubic meters of natural gas and 8 million tons per year of liquid hydrocarbons, the Sputnik news agency writes.
Tajikistan, itself, produces insignificant amounts of natural gas in the south of the republic, pegged at just over 3 million cubic metres per year.