First prayer room for Muslims opened at Tashkent airport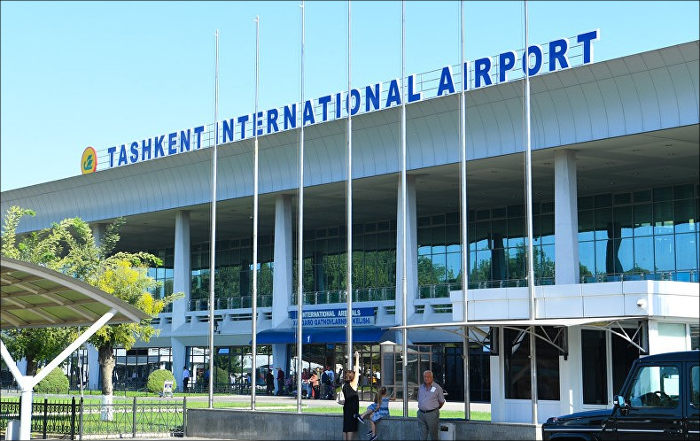 A 24-hour prayer room for Muslims has been opened at the Islam Karimov International Airport in Tashkent, where believers can perform prayers, the
Sputnik
news agency reports, citing the press service of the Uzbekiston Havo Yullari national air company.
The prayer room is located in one of the airport terminals and is equipped with a place for a small bath.
The representative of the air carrier also noted that Uzbekiston Havo Yullari undertakes the organisation of charter flights of citizens of Uzbekistan to Mecca, for performing hajj at their holy place.
The total quota of pilgrims travelling to Saudi Arabia from Uzbekistan in 2017 was increased by 20 per cent to up to 13,200, compared with 2016. At the same time, the quota for the umra (small Hajj) is 6,000 pilgrims. This year, the Uzbek authorities appealed to Saudi Arabia with a request to increase the quota for the umra from 6,000 to 10,000 people a year, the news agency states.
In order to control the religious sphere, a number of tacit restrictions were imposed on believers and the clergy (the ban on wearing beards for men and Muslim clothing for women, and the ban on praying in the workplace) during the rule of Islam Karimov. The number of mosques that grew dramatically in the first years of independence, from 300 in 1989 to 6,000 in 1993, was subsequently reduced to 2,065.
Moreover, in different years, the authorities repeatedly and unofficially prohibited the use of sound amplifiers in Uzbek mosques during public appeals for prayer. The formal reason given for this was that it was allegedly disturbing people who were asleep with loud noises.
Under the new president, Shavkat Mirziyoyev, believers began to feel some relief in the religious sphere. This year, during the Ramadan or fasting month, the muezzins were allowed to read the azan (public call to prayer) through loudspeakers, for the first time in many central mosques in Tashkent.
In Uzbekistan, which has a population of about 32 million, 94 per cent of residents follow Islam, 3.5 per cent of citizens are Orthodox Christians, and the remainder belong to other faiths.