Tajik Social-Democrats leader attacked and called 'damned Uzbek'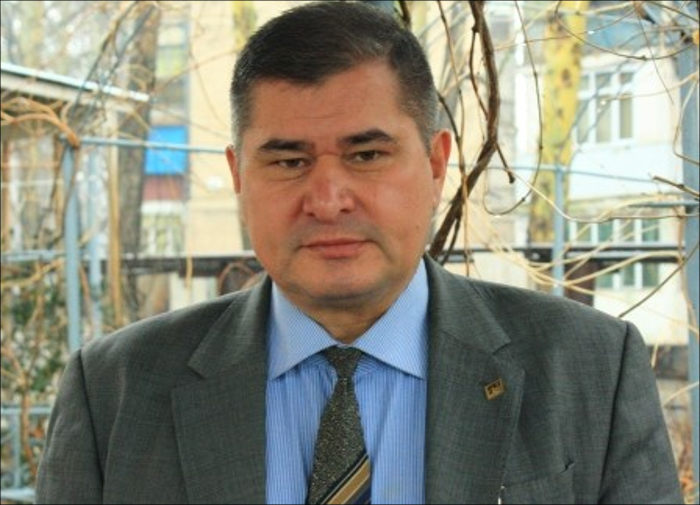 Rahmatillo Zoyirov
The leader of the Social Democratic Party of Tajikistan (SDPT), Rahmatillo Zoyirov, sustained injuries after being attacked recently by a group of unknown people.
The incident occurred on the evening of 9 November, but Zoyirov only shared information about the incident on Tuesday on his Facebook page.
Two men and a woman reportedly attacked Zoyirov while he was walking with his dog near his home in the 103 Dushanbe micro-district. A woman aged about 35 to 40 years and dressed in national clothes approached him first and began offending him with verbal insults, such as, "you cannot be Muslim, not praying, without honour, Uzbek, cursed by his own father" and other similar expressions. A young man of about 28 to 30 years old approached the SDPT leader after that with a new volley of insults: "You, Zoyirov, traitor of the motherland, traitor of the nation, intending to return again to the republic and continuing your black deeds?"
Shortly after that, another man, about 45 years old, quietly approached Zoyirov from behind and tried to strike a blow on his head with a metal pipe. Feeling the attacker's presence behind him, Zoyirov turned his head and managed to place his right arm forward to protect himself. But the attacker struck a second blow with the pipe, which landed on Zoyirov's shoulder and back. He fell, and meanwhile the attacker ran and disappeared under a railway bridge. Taking advantage of the situation, the young man and woman, who had insulted Zoyirov earlier, also disappeared.
The SDPT leader has fractured the fingers of his right hand, which is now in a cast. According to him, because of the injuries, he could not submit a written complaint to law enforcement agencies, but called and met with the officers of the district police department and the State Committee for National Security (GKNB). Their response to the incident is not known.
Zoyirov, 59, a human rights activist, is the head of the latest opposition party that is not under the control of the Tajik authorities, who criticise him. He is a legal scholar, the author of more than 270 scientific works, including 30 books and brochures, in the field of jurisprudence, political science, conflict and economics. For more than 15 years, he has been providing free legal assistance to Tajiks in criminal and civil cases. In recent years, Zoyirov distanced himself from political activities and was engaged in scientific work.
Talking about himself, Zoyirov once said: "I am a Tajik who was born in Southern Kazakhstan, grew up in Uzbekistan, was trained to work hard in Russia, served in Germany, studied in Ukraine, and now I live and work in Tajikistan."
Having lived part of his life in Uzbekistan, as Zoyirov's biography states, the politician has been repeatedly at the receiving end of insults traded on the Internet, which term Zoyirov an "Uzbek spy." However, law enforcement agencies of Tajikistan have not reacted so far to any such "dirty" publications affecting the honour and dignity of the politician.