Mass arrests, searches in homes of believers conducted in Tashkent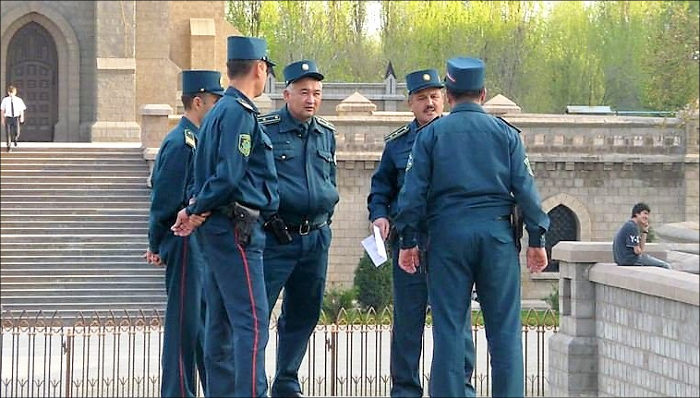 Law enforcement authorities have detained about 80 believing women and men aged from 20 to 60 years in the capital of Uzbekistan and the Zangiatinsky district of the Tashkent province over the past three days.
They were taken to the police department of Zangiata district and the Tashkent City Police and interrogated.
According to the information received by Fergana News from the Chairperson of the Initiative Group of Independent Human Rights Activists of Uzbekistan (IGNPU), Surat Ikramov, a group of women had appealed to the office of IGNPU the day before.
They said that starting from the early morning of 14 November, officers of the Zangiata District Department of Internal Affairs of Tashkent province and Tashkent City Police had conducted searches, filled protocol forms and detained citizens, without providing them with copies of these protocols. All officers (presumably departments and offices combating terrorism and extremism) were in plain clothes.
According to one of the women, she was interrogated on whereabouts of her relative, who had been wanted since 2008 on charges of "encroachment of the constitutional order" and "establishment or participation in religious extremist and banned separatist organisations."
The house of another detainee—Dildora Agzamova—was searched three times in one day. Law enforcers detained her son—23-year-old Nasrullah—who was subjected to torture in the police department. The woman's husband, Faizulla Agzamov, has been serving a sentence for his religious beliefs since 2001. In 2014, he was sentenced again to another 16 and a half years of imprisonment. And his brother, Shukrullo Agzamov, also convicted for religious reasons, died in the prison hospital "Sangorod" in Tashkent in 2006 as a result of gruesome torture.
By 8 pm on 16 November, the detainees were released to go home, except for five men and two women, who the police are keeping in the pre-trial custody of Tashkent authorities.
IGNPU's Ikramov said the organisation is continuing to receive statements about the arrest of close relatives of the believers, who figure in the so-called "blacklist" of the National Security Service (SNB), which includes "unreliable believers" and those wanted because of their religious beliefs. In June, President Shavkat Mirziyoyev instructed the government to revise this list and exclude persons, groundlessly accused, from it. According to some reports, the list had earlier included more than 16,000 people.
In August, Uzbek authorities had announced the exclusion of several thousand citizens—members of religious extremist movements and dissidents, who are in exile, from the "blacklist."