Another religious figure imprisoned for Salafism propaganda in Tajikistan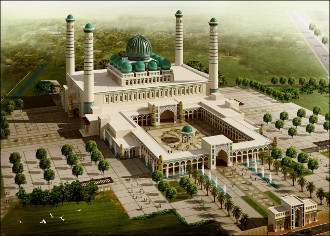 Ilhomiddin Abdulloev, the Imam Khatib (rector) of the mosque of the village of Churuk-Darron in Guliston (formerly Kairakkum), has been sentenced to five and a half years of imprisonment in Tajikistan, the Asia Plus news agency reported, with reference to the criminal court of Guliston.
The investigation found that Abdulloev received religious education in Kuwait during 1994 to 1998, where he joined the ranks of the Salafis. Serving in a mosque in the Choruk-Darron village, he urged worshippers to join this movement. In September 2017, he was detained by law enforcement officers. At the same time, the detention of four parishioners of the same mosque was reported. Their fate remains unknown.
The court found the 42-year-old imam guilty of creating an extremist organisation in accordance with Article 307 of the Criminal Code of Tajikistan.
Meanwhile, in early November, the Committee for Religious Affairs of Tajikistan ordered the removal of all imam khatibs, who received an education abroad, from their posts. This decision was motivated by the risk of extremist propaganda and the order must be executed within a fortnight.
The fight against foreign religious education has been conducted in Tajikistan before. In 2010, President Emomali Rahmon said many foreign Islamic educational centres have an extremist focus. After this, Tajik students, studying in such institutions, began to return to their homeland in great numbers.
And since 2015, imam khatibs, who have studied abroad, regularly become involved in criminal cases. In particular, in the summer of 2017, seven priests of Sogd mosques were convicted in the city of Bobojon, Gafurov district, and were found guilty of propagating the ideas of the banned "Muslim Brotherhood" organisation. In 2016, in the north of Tajikistan, a total of 20 imam khatibs were sentenced on similar charges.
In total, about 4,000 mosques are officially registered in Tajikistan, of which 370 are conciliar.