Tashkent Police confirm city activists are in custody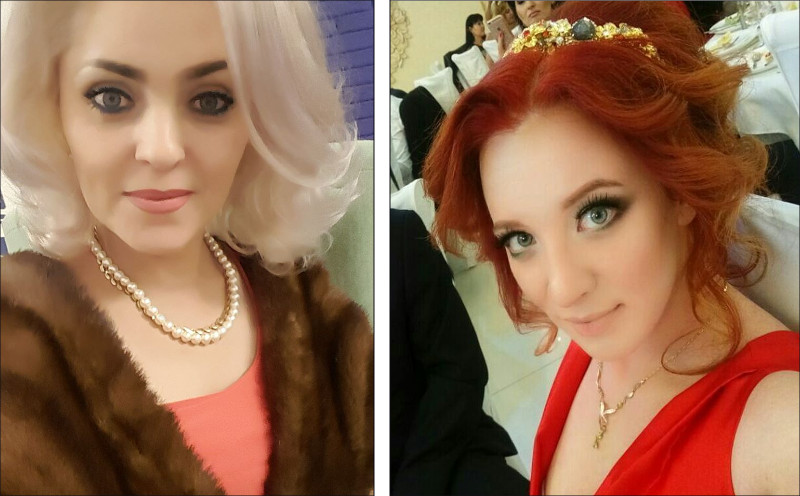 Irina Zaydman and Maria Legler. Photos from personal pages on Facebook
Deputy Chief Police Officer of Tashkent, Doniyor Tashkhojaev, confirmed Irina Zaydman and Maria Legler had been given ten and fifteen days of administrative arrest, respectively, for organising unauthorised rallies, reported Gazeta.uz on Saturday.
According to the city police official, a meeting of citizens was organised through social networks at the beginning of June, including Facebook, with the active involvement of Irina Shakhnazarova (Zaydman). He meant a rally demanding to punish those guilty of the death of the student of the medical college, Jasurbek Ibrahimov, held in Tashkent on 4 June in Bobur (formerly "Drujba") Park.
Besides, Maria Golovko (Legler) initiated a collection of signatures in defence of animals in an appeal to the authorities near the monument to Pushkin in the Yakkasaray district on 26 September, the newspaper writes.
"Both rallies of citizens, according to the GUVD, were not sanctioned. The information collected by the law enforcement agencies indicates that it was these women who initiated the assemblies. Irina Shakhnazarova indicated the place and time of the rally indicating her contact number, and Maria Golovko prepared the text of the appeal and printed it for signatures of the citizens," Gazeta.uz writes.
On 10 November, the authorities charged Maria Golovko according to the Code on Administrative Responsibility: Article 201 "violating the procedure for organising, holding meetings, rallies, street processions or demonstrations," Article 202 "creating of conditions for holding unauthorised meetings, rallies, street processions and demonstrations," and Article 202-1 "inclining to participate in the activities of illegal non-state non-profit organisations, movements, sects). She was sentenced to an administrative arrest for ten days, as well as a fine of 60 minimum wages (8.98 million soms or $ 1,100).
On 15 November, Irina Shakhnazarova was brought to administrative responsibility - under articles 201 and 202 of the Code on Administrative Responsibility. She was subjected to an administrative arrest for 15 days and a fine of 50 minimum wages (7.48 million soms or $ 920).
Answering the question by "Gazeta.uz", why the activists were brought to justice after so much time, Doniyor Tashkhojaev noted that this was due to the collection of evidence.
In court, women admitted that they made a mistake not obtaining permission from the city administration to hold a rally, said Deputy Chief Police Officer of Tashkent. Henceforth, they promised to act lawfully, he informed.
Doniyor Tashkhojaev denied the information that they detained the activists with violations, and that the court sessions were closed and trialled without the legal representation of lawyers (the source of Gazeta.uz close to the family of Irina Shakhnazarova confirms that, as well as own sources of Fergana News).
Currently, Irina Shakhnazarova and Maria Golovko are in the rehabilitation centre of the Tashkent City Police.
Fergana News Agency