Iran deported one thousand Afghan children to homeland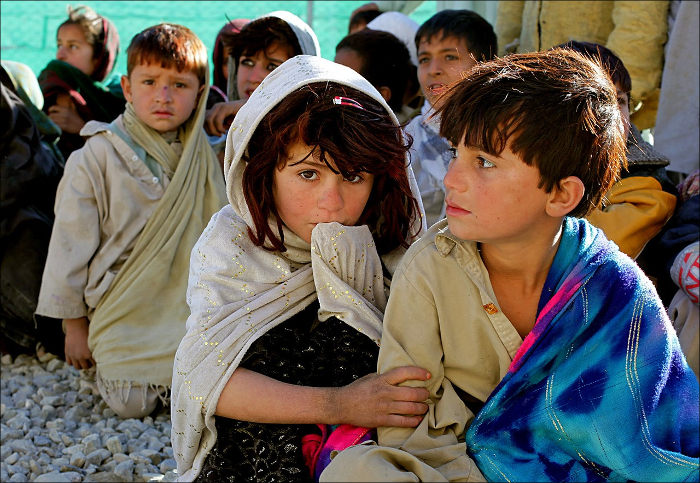 Over the past two months, Iran has deported at least one thousand underage Afghans to their homeland, reports "Pajhwok Afghan News" referring to the Afghan officials. Children were expelled to the western Afghan provinces of Herat and Nimroz.
As the Herat province official, Abdul Qayoum Afghan, informed that some of the minors were refugees, others went to Iran for work. Some have families there. "Children have been simply collected in the streets and deported to Afghanistan," he said.
According to the Herat province representative of the Afghanistan Independent Human Rights Commission, Abdul Qader Rahimi, Iran continues deporting children - 30-50 people - on a daily basis. Many of them come from remote provinces in the south and east of Afghanistan. The official has not specified who is responsible for the minors after being deported from Iran.
Due to the ongoing civil war and unemployment, about 2,000 Afghans are daily trafficked to Iran and Pakistan, according to the local authorities. Many are later arrested and deported. Over 210 thousand refugees returned from Iran within half a year, some of them were deported.
In past years, according to the Human Rights Watch report, Iran agreed to accept refugees and provide them with work. However, then the Iranian authorities changed their position; one of the reasons was the economic crisis associated with international sanctions. They have gradually ceased the reception of new refugees toughening registration conditions. At the same time, the authorities have started mass deportations of illegal immigrants.
In 2013, after the outbreak of the war in Syria (Iran, supporting the regime of Bashar Assad, sent units of the Islamic Revolutionary Guard Corps and other detachments under its control), Iran began recruiting Afghan refugees to be sent to the conflict zone. Often Afghans after being arrested are offered a choice between the fate of the mercenary and deportation.
According to human rights activists, an Afghan division controlled by Iran also recruited minors, which is a war crime.
One of the largest Afghan communities abroad lives in Iran. It has between 2.5 and 3 million people. Most of them illegally reside in the country.