Supreme Court of Russia ignores European Court of Human Rights ban on extraditing Tajik citizen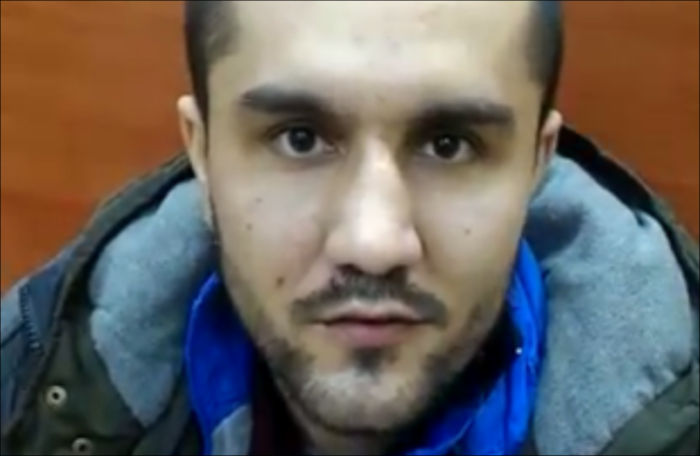 Khurshed Odinayev
The Supreme Court of Russian Federation has decided to extradite Khurshed Odinayev, the citizen of Tajikistan, to his homeland despite the ban of the European Court of Human Rights (ECtHR), Mediazona news agency reports referring to Odinaev's lawyer Roza Magomedova.
Khurshed Odinayev was detained at the request of the Tajik authorities and placed in Belgorod City SIZO-3 (pre-trial detention centre) in the autumn of 2016. In Tajikistan, the detainee is accused of recruiting compatriots to take part in armed actions in the territory of other states (according to the Article 401.1 "Mercenarism" of the Criminal Code of Tajikistan).
Two weeks before the expiry of the detention, late on 27 October this year, Odinayev was taken from Belgorod SIZO-3, beaten, blindfolded, mouth duct-taped, with a bag on his head put in the trunk of an unknown car. After a while he was thrown out on a country road in an unknown location - as it turned out later, he was in the territory of Ukraine.
Khurshed managed to reach Ukrainian Kharkiv city but decided to return to his relatives in Russia. He was again detained in the Bryansk oblast on 4 November. The next day the court decided to fine two thousand roubles and to deport the man from Russia. He was placed in the Bryansk temporary detention centre for foreign citizens.
According to Roza Magomedova, the ECtHR granted the request of Odinayev's lawyer in October prohibiting his deportation to Tajikistan, where he could become a victim of torture, having applied Rule 39 of the ECtHR on him. This provision prohibits the authorities of the participating states from issuing or sending a detainee to the country of the request.
On 23 November, the Bryansk Regional Court was to consider the complaint of the defence of Odinayev for deportation, but the trial was postponed. Besides, the Moscow court in December should consider the administrative appeal against the refusal to grant Odinayev refugee status.
Russia continues to ignore the ECtHR bans on extradition. So, the 27-year-old Uzbek citizen Olim Ochilov in July 2016 was forcibly returned from Russia to his homeland, despite the application of the same Rule 39. One of the latest examples is the decision taken by the Moscow Basmanny Court on 21 November to expel the journalist of Novaya Gazeta, Khudoberdi Nurmatov (Ali Feruz), to Uzbekistan, whose extradition was also suspended by the ECtHR.