Sources in Tajikistan report on torture of convicted businessman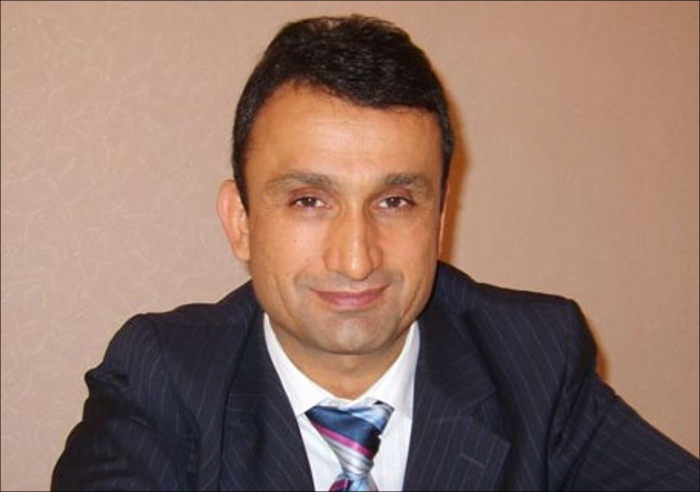 Zayd Saidov
Zayd Saidov, the businessman and politician, who is serving a 29-year imprisonment in Tajikistan, has been regularly subjected to torture in prison. The source in the penitentiary institution has told Payom.Net news website that Izatullo Sharipov, the chief of the penitentiary service of the Ministry of Justice, was instructed "from above" to drive Zayd Saidov to his natural death.
According to the source, every day Zayd Saidov is subjected to torture under the conditional name "Slope": from six am to nine pm prison guards periodically take the convict out of the cell leaving him for two hours in the open air, despite the cold and snow in winter, and the scorching sun in the summer. Often, beatings and bullying of the guards accompany this "procedure". Although the prison staff know that Saidov is disabled, they included him in the list of the inmates who can escape, so he is under the additional pressure of corrections officers.
This regular torture has already undermined the health of Zayd Saidov, who has been disabled since childhood and suffers from the chronic illness. At the same time, the authorities deny the necessary medical assistance to the disgraced politician and restrict visits of his relatives.
According to Khairullo Saidov, Zayd's son, the family is concerned about his health condition. "Every week, we send the father a parcel with cold medicines. The released prisoners tell of the poor health of the father. Every time we visit him, the father does not complain about anything, but his appearance shows that he is very sick and suffering," Khairullo told the Akhbor News Agency.
The authorities arrested Zayd Saidov, the former Minister of Industry of Tajikistan and the businessman, in Dushanbe airport after his return from abroad on 19 May 2013. In late December of the same year, the court sentenced him to 26 years in prison charging him with fraud, bribery, rape, polygamy, and unlawful deprivation of liberty.
In August 2015, the Supreme Court of Tajikistan added three years to the term of imprisonment for Zayd Saidov - up to 29 years. The court also ruled to recover 34 million somonis ($ 3.83 million) fine from him.
For the second time, Saidov was accused of forging documents during the construction of the Dushanbe Plaza shopping complex and illegal privatisation of the "Tajikatlas" enterprise when he had been the minister in Tajikistan.
Zayd Saidov is serving his sentence in a strict regime prison. In the two years since the first conviction of Zayd Saidov, the authorities confiscated and nationalised all of his fully or partially owned industrial enterprises.
In Tajikistan, Saidov's case is considered politically motivated: shortly before the arrest, the businessman and his supporters announced the creation of the opposition "New Tajikistan" political party. However, he could not complete the intention.
Two lawyers of Saidov, Shukhrat Kudratov and Fakhriddin Zokirov, faced subsequent conviction, and the third, Iskhok Tabarov, died of a heart attack after the court convicted two of his sons on trumped-up charges.
Fergana News Agency