Dollar climbs on 'black market' in Turkmenistan against news of VISA refusal to serve Turkmen banks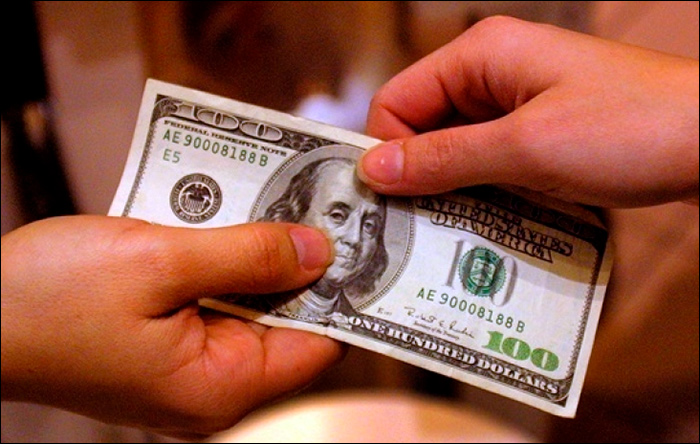 VISA, the international payment system, has refused to serve cards issued by the banks of Turkmenistan, the sources in the Turkmen government report to "Azatlyk" Radio (the Turkmen service of Radio Liberty).
According to the sources, the reason for the suspension of services is the debt of Turkmen banks to VISA, as well as arbitrary restrictions imposed by the authorities of this country on using payment cards.
All VISA settlements have been suspended starting from 1 December. "The debt for settlement operations is 30 million [US dollars], it's only for the service of transfers," the one source explained. Another added that the arrears had been accumulating for several months. Moreover, it is reported, VISA representatives are dissatisfied with the fact that the restrictions imposed by the Turkmen authorities on the financial and credit sphere inflict damage on the reputation of the payment system.
Particularly in November, the Turkmen "Vneshekonombank" has restricted the use of money by citizens, who travel abroad, via bank cards. The limit was $ 250 per day, of which $ 50 can be withdrawn at an ATM, another $ 200 - used for non-cash payments. The bank explained that such a restriction is introduced to "prevent the misuse of foreign currency through international plastic cards." According to Alternative News of Turkmenistan sources in Ashgabat, the authorities will completely stop serving VISA foreign currency cards abroad in 2018.
The VISA system began to cooperate with the banks of Turkmenistan in 1994; at first, only foreigners could use it. Since 1998, "Vneshekonombank" of Turkmenistan has started issuing VISA cards to residents. They are used by those who travel abroad or financially support their children, who study at foreign universities.
The rate of the US dollar climbs on the Turkmen "black market". As the "Chronicle of Turkmenistan" reports, today in Ashgabat you can exchange 10.20-20.4 manats for one US dollar.
In November, the "black market" rate of the US dollar was about 7.6 manats. The official rate has been traded at the level of 3.5 manats for one US dollar for several years already.
Cash exchange in Turkmenistan was banned in early 2016. Following this, local banks had introduced a number of measures that limit the ability of the population, including entrepreneurs, to convert at the official rate of the Central Bank.
You can get dollars in cash only when you are abroad. And the amount is limited to $ 50. According to "Azatlyk" Radio, it led to the emergence of cashing services for citizens of Turkmenistan in Istanbul.
At the "Kapalycharshi" trade outlet some people collect bank cards willing to cash out the money of the Turkmen people, take them somewhere, after some time they return and hand over cash and cards to their owners. These people charge 25-30% of the cash amount for their services. It is unknown how they bypass the restrictions set by the Turkmen authorities.
Fergana News Agency