Tajik Ministry of Internal Affairs opens representative office in Turkey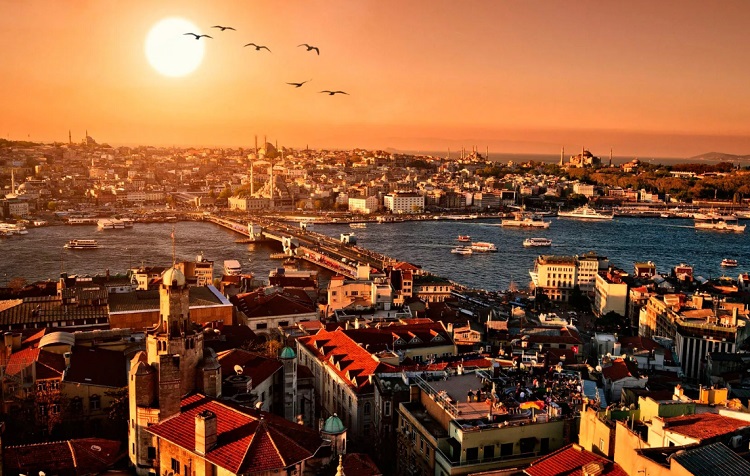 The Ministry of Internal Affairs of Tajikistan will soon open its representative office in Turkey, reports "Ozodi" Radio referring to the press secretary of the Ministry of Internal Affairs Umarjoni Emomali.
According to Emomali, it was the Turkish side who initiated the opening of the representative office. Now the Government of Tajikistan is preparing the documents necessary to fulfil this request. The exact date of opening the representative office is not yet known.
The press secretary explained that the expansion of cooperation between Tajik and Turkish law enforcement agencies is connected with the terrorist threat. Recently, the Ministry of Internal Affairs continues to receive the information about citizens of Tajikistan, who infiltrated Iraq and Syria through Turkey to join the so-called "Islamic State" (a terrorist organisation banned in the Russian Federation). Reportedly, Turkish police cannot effectively stop such kind of migration without the help of colleagues from Tajikistan.
Upon their return from Syria and Iraq, the Turkish authorities arrest the alleged militants. According to the agreements, they are, as a rule, subsequently extradited to their homeland.
In early December, the law enforcement agencies arrested next ten citizens of Tajikistan allegedly returned from Syria. Four men were prosecuted; they are kept in the prison of the city of Izmir. One woman and five children are in the refugee camp in Istanbul. "Ozodi" Radio was able to contact by phone one of the detainees. He claims that he has nothing to do with terrorists, he has never been to Syria and has worked in Istanbul recently.
The authorities of Tajikistan have information about 1,150 citizens of the country, who recently went to war on the side of the "Islamic State". At least 300 of them have already been listed as dead. About 3,000 Tajik citizens work in Turkey. Most of them are engaged in trade.
Fergana News Agency