US government imposes sanctions against Gulnara Karimova, daughter of former Uzbek President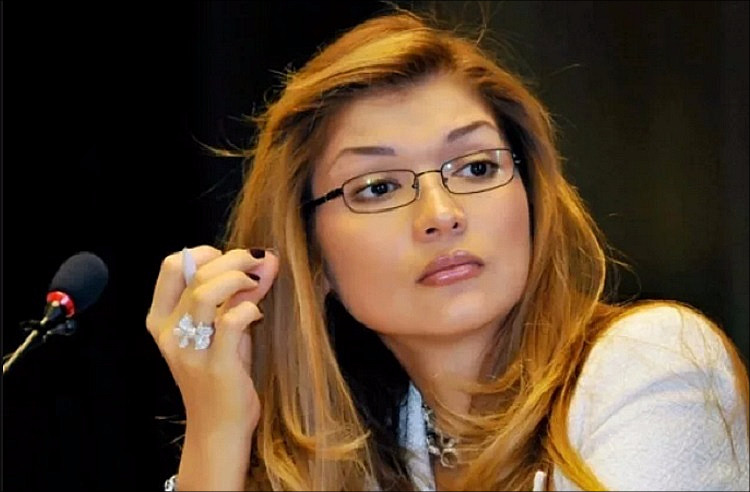 Gulnara Karimova
The US government has imposed sanctions against Gulnara Karimova, the elder daughter of former Uzbek President, announces the US Treasury on its website on 21 December.
The department explains that US law enforcement agencies consider Karimova "headed a powerful organised crime syndicate that leveraged state actors to expropriate businesses, monopolise markets, solicit bribes, and administer extortion rackets."
Simultaneously, the US sanctions were introduced against Artem Chayka, the son of Russia's Prosecutor General, Yuri Chayka. According to the US authorities, Chayka Jr. leveraged his father's official position to win state contracts for companies he controlled, and exert pressure on competitors.
Earlier, the US introduced Ramzan Kadyrov, the head of the Chechen Republic, in the Global Magnitsky Human Rights Accountability Act list. The US authorities believe he is involved in "extrajudicial killings, torture and human rights violations."
The US authorities began compiling the list of the Global Magnitsky Human Rights Accountability Act in 2012. Initially, it included the names of Russian officials who, according to the US authorities, were involved in the death of lawyer Sergei Magnitsky in the pretrial detention facility. Later, the list was updated with the names of other individuals suspected of violating human rights.
"Today, the United States is taking a strong stand against human rights abuse and corruption globally by shutting these bad actors out of the U.S. financial system. Treasury is freezing their assets and publicly denouncing the egregious acts they've committed, sending a message that there is a steep price to pay for their misdeeds," the newsletter cites Secretary of the Treasury Steven T. Mnuchin. "At the direction of President Trump, Treasury and our interagency partners will continue to take decisive and impactful actions to hold accountable those who abuse human rights, perpetrate corruption, and undermine American ideals."
Gulnara Karimova's father, Islam Karimov, served as the head of Uzbekistan from 1990 until his death in 2016. In 2010-2012, Gulnara was the ambassador of Uzbekistan to Spain.
Since 2008, analysts had assumed that Gulnara could succeed her father as president. But from 2013, her relationship with her father deteriorated, and she began to lose influence in Uzbekistan. In 2013, criminal proceedings against Gulnara led to her house arrest. In 2015, the court convicted her of restraint of liberty founding her guilty of embezzlement and extortion.
At the same time, it was announced that the verdict was handed down only in the summer of 2017, and shortly after that, new criminal proceedings have been initiated against Gulnara suspecting her involvement in embezzlement and fraud with currency.