More than 1,500 corrupt officials were identified in Uzbekistan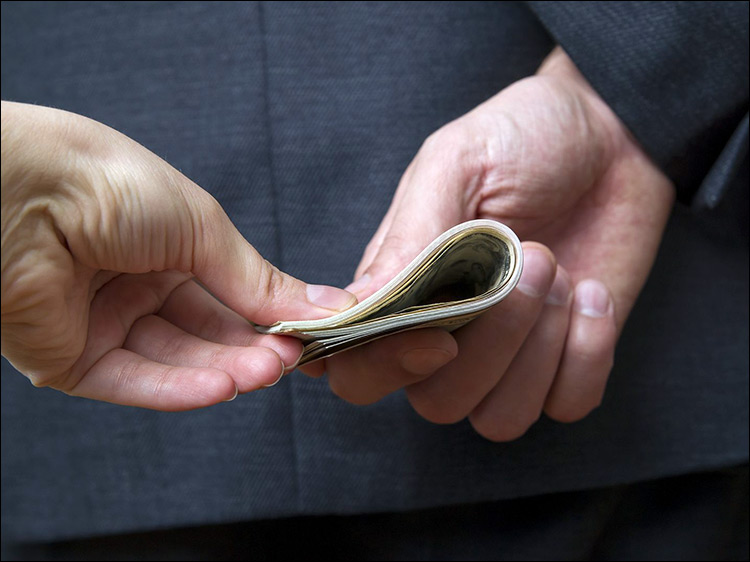 In the first half of 2017 in Uzbekistan, 1130 criminal cases were initiated against 1566 officials suspected of corruption. The court handed over 954 cases against 1,442 officials. This was reported by Sputnik with reference to the report of the expert group of the Republican Interdepartmental Commission on Combating Corruption.
According to experts, the number of corruption crimes in the country decreased compared to the same period last year. In particular, the number of prosecuted criminal cases decreased by 22%, transferred to court - by 23%.
The number of offences under article 207 of the Criminal Code ("Official negligence") decreased by 39%, by 209 ("Official forgery") - by 38%, by 167th ("Theft by misappropriation or embezzlement") - by 37%, 205% ("Abuse of power or official powers") - 35%, 206th ("Excess of power or official authority") - 31%, 210th ("Taking bribes"), 211-th ("Bribery") and 212-th articles ("Mediation in bribery") - by 13%.
With the facts of corruption, one way or another faced 56.8% of the inhabitants of Uzbekistan, previously interviewed by the public opinion research centre "Izhtimoiy Fikr". As a rule, according to respondents, corruption offences are found in the healthcare sector (37.6%), education (31.4%), law enforcement (25%), employment services, social security, public services, banks, tax and customs authorities, khokimiyats (administrations) and so on.
More often than not, people from Karakalpakstan, Tashkent, Syrdarya and Surkhandarya regions spoke about corruption. In general, entrepreneurs, employees of foreign organisations and firms, representatives of non-governmental, non-profit organisations, students of colleges, lyceums and universities declared about this.
In January 2017, President Shavkat Mirziyoyev signed the law "On Combating Corruption". In February, the Republican Interdepartmental Commission on Combating Corruption was established. It included the entire country's leadership virtually - ministers, state service chairs or their deputies, - as well as the rectors of the two universities, only 42 people, was headed by the commission of the general prosecutor Ihtiyor Abdullayev.
In the authoritative "Corruption Perception Index", published annually by the organisation Transparency International, Uzbekistan is always at the tail of the tables, gaining about two dozen points out of a hundred possible. For example, in 2016, he shared 156 places with Cambodia and the Democratic Republic of the Congo out of 176 possible.