Arrested Uzbek journalist Bobomurod Abdullayev forced to abandon his lawyer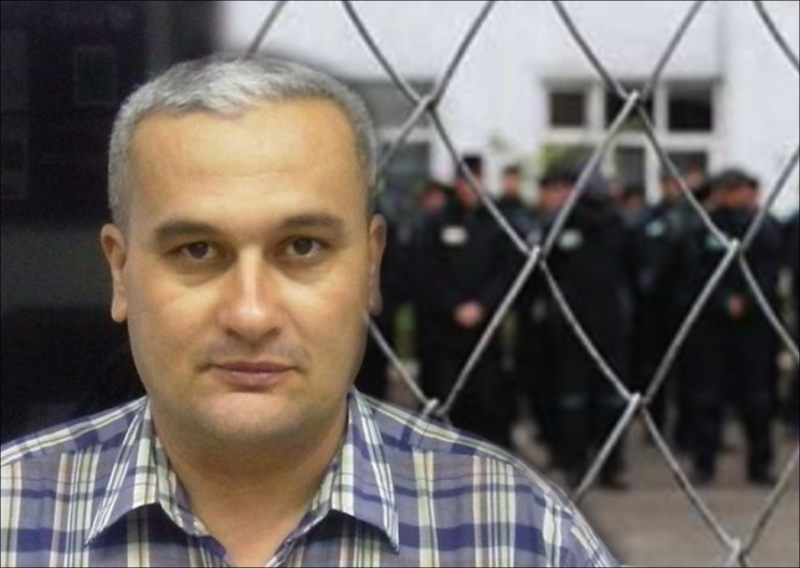 Bobomurod Abdullayev
The National Security Service of Uzbekistan (SNB) forced the arrested journalist Bobomurod Abdullayev to waive the lawyer to represent him, the human rights defender Surat Ikramov, told Fergana News Agency on 26 December.
Lawyer Sergei Mayorov told human rights activists that Alexander Veselov, the SNB investigator, invited him to the conversation on 26 December. Abdullayev was led to the investigator's office and said he was giving up the services of Mayorov. The investigator stressed that Abdullayev does so at his own will: he wrote the relevant statement on 16 December. The lawyer asked why he was informed about it until ten days later. Veselov replied that the investigation was busy with other matters.
Mayorov requested Veselov leave him alone with his client. The SNB investigator demanded to name an article number in the Criminal Procedure Code which refers to this right. Then he asked Abdullayev whether he wanted to be alone with the lawyer. The detainee refused. Mayorov said that the procedure does not provide for the client's consent to such a meeting. Nevertheless, the conversation continued in the presence of the investigator.
The lawyer was shown the statement of the defendant stating that he intends to use the services of lawyer Shahzod Sharipov appointed by the state from now on. Verbally, Abdullayev explained that he did not like that Mayorov incorrectly conveyed his words to Surat Ikramov. The journalist was shown an article by Ikramov, in which it is said that Abdullayev admitted guilt only on the episode related to the publication of the "Response to Peacekeepers" article.
In fact, he admits responsibility to all articles published at the request of Muhammad Salih (exiled opposition leader). The journalist stressed that there was also an inaccuracy there - the articles were published at the request, and not at the demand of Salikh, as Ikramov's articles say.
Abdullayev is in custody since 1 October. Initially, lawyer Sharipov appointed by the state represented his interests. Munozhat Parpieva, the well-known independent lawyer, expressed her willingness to defend the journalist, but the wife of the detainee refused from her offer without explanation of reasons. It is believed that Abdullaye's wife decided so under pressure.
Finally, the journalist's mother complained to human rights activists that Sharipov had never met with the defendant, could not tell her anything about the investigation, and actually admitted his failure, in the end, saying - "even if you hire fifty lawyers, they will not be admitted to either the investigation or court". However, Sharipov took some money for his services.
After that, Mayorov began representing Abdullayev. On 14 December, that is, two days before the "rejection of his services," he managed to meet with his client for the first time. They talked for half an hour. The journalist spoke about his position on the case, and also stressed that he had not been subjected to violence.